Instagram is the perfect way for well-known athletes to show their off-pitch persona, connect with the fans on a more personal level, and have fun with the latest trends. NBA players are one of the most followed sportsmen on this platform, with truly impressive stats which will be discussed in further detail below. If you too are an avid NBA fan and have dreamed about getting noticed by your favourite basketballers, socialwick may be of help. By promoting the growth of your account and helping you gain a bigger following, you will have increased chances to connect with your idols and make enjoyable memories. In any manner, let's get started with the list and see which NBA stars have managed to become stars on Instagram as well.
Lebron James
As of today, King James has a whopping 77.6 following count on his Instagram profile. The only two athletes with a greater follower number are legendary footballers, Lionel Messi and Cristiano Ronaldo. That statistic alone should speak volumes, don't you think? Either way, it is no surprise that James has received such an astounding amount of engagement on Instagram. Besides being an iconic athlete who consistently delivers stunning performances, James has successfully managed to remain quite active on his Instagram account. Not only does he share fun clips, family snaps or snippets from the court while training with his teammates, James is pretty big on social activism as well. He often uses the platform to protest against various forms of social injustice and promote the ''More than a vote movement''.
Steph Curry
With a considerably lower, but still an impressive follower count, the second NBA star in this list is Stephen Curry. Golden State Warriors star and one of the most inspiring athletes of this century, Curry is loved by many for his truly adorable family dynamic as well. There is a good bit of portrayal of this on his Instagram profile where he often shares family photos and funny videos with his fans. Although, that is not all. Obviously, basketball-related content takes up quite a bit of Curry's account and if we go back in March, we'll find out that he hosted a long Q&A session with regards to the newly emerging Coronavirus related concerns. The session featured Dr. Fauci, American physician and immunologist with a number of bestselling books.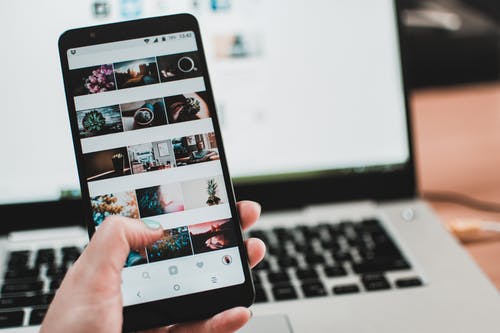 Dwyane Wade
With over 17 million followers, Dwayne Wade is the only former professional NBA player in this list. His Instagram popularity increased considerably during the lockdown. This could be linked to his more frequent appearance on the platform as well as growing involvement in various live sessions with the fellow basketballers. Wade consistently interacts with fans and continues to receive positive feedback from his followers.
Russell Westbrook
Finishing off the list with one of the most divisive NBA players, Westbrook has over 16 million followers on Instagram, consisting of his devout fans for the most part. His popularity, besides the obvious reason, is linked to his outspoken personality as well. He has been very open about the much-discussed split with the ex teammate Kevin Durant. In addition, Westbrook has made a name for himself by becoming the first player after Oscar Robertson to average a triple-double.
There you have it. In this brief list of the most followed NBA stars, you probably did not find any surprising name. Although, you might have expected your favourite player who could not be included, and for that I apologize. However, instead of my apology, what could help your idols make it in this list in the future is your continuing support. So, make sure to show them some love and see what they're up to.