Especially for professional online marketers, I wrote this article about the best SEO software for professionals. Of course, this software is also very suitable for companies that want to get started with SEO fanatically.
The composition of this article came about through my selection process. As a business coach, I help companies with their online marketing strategy. SEO plays a vital role in the long-term strategy.
Many agencies have their preferences regarding their SEO analysis software. To bring more consistency to my clients' SEO performance, I started comparing all the tools myself to select the best.
Why SEO Software For Agencies?
Well, simple If you use an SEO software package for agencies, you often can manage multiple projects, and you often have an overview of the performance per project. That is the only difference between a general SEO tool and an SEO tool for agencies.
Even if you don't have an internet agency, this software will probably suit your needs and requirements.
What does SEO Software Do?
Of course, you can use the free SEO tools such as Google Search Console or OpenSiteExplorer. Still, these tools' significant disadvantage is that they often only offer one part of SEO and often have a passive function.
In other words, you have to browse it yourself and specifically request the data you want to find. At the same time, SEO software often actively monitors your website or webshop and provides you with alerts.
If you seriously get started with SEO, it becomes too time-consuming to scour all the separate tools and run various queries to get your information. It is better to put your energy into actually solving SEO issues than running reports.
That does not mean that you should not use free tools. Almost every professional SEO expert, I know, still uses Google Search Console in addition to his or her SEO Software.
Why do you need SEO software?
SEO software is essential for anyone who takes his or her website/webshop/blog seriously. Ranking high in Google is more complicated than ever, and almost everyone optimizes their website to get a better position.
Fortunately for you and me, there are still many people who don't do it right or sometimes don't do it at all. They think they are there with keyword-rich pieces of text.
But Google is becoming increasingly intelligent and includes things like how people behave on your website. If people leave the website within seconds and return to the other search results, that is a sign to Google that your content is not valuable.
SEO, therefore, goes much further than just keywords! You have to get quality backlinks to your site, remove spam-like links. You need to improve your users' interaction on the page, the ratio between text and HTML must be good, and your site must load quickly ... Get it?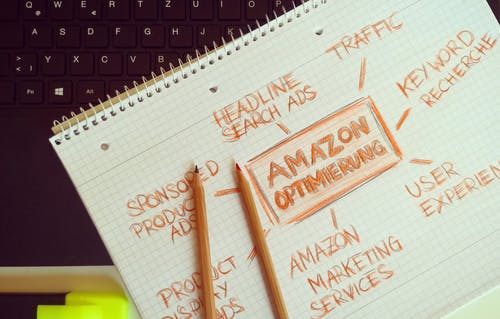 Which SEO software I have compared?
Note: Of course, there are many more SEO tools available on the market, but these are the most popular packages. Also, I have actually and intensively used these three tools, which allows me to make a thorough comparison.
1.SEMRUSH:
SEMRUSH is the best SEO software at the moment. In addition to the standard tools, SEMRUSH also offers several useful tools that help you score better in the search engines. I am now in love with the 'SEO template' module that analyzes the top 10 in Google for a particular keyword and then shows how these pages are optimized. You can use this to optimize your pages.
Furthermore, SEMRUSH has useful functions such as alerts for significant changes and an attractive dashboard that gives you an overview of how your projects perform.
2.SEranking:
SEranking is not yet one of the most popular SEO tools, but it is one of the fastest growers. The price/quality ratio, in particular, contributes to this. SEranking offers all the tools (and more than MOZ) for a very friendly rate. Also, SEranking offers a handy overview of the performance of the various projects in the dashboard.
3.MOZ:
MOZ is the authority in the SEO market and especially among the companies that do SEO in-house. The significant advantage of MOZ is that there is an excellent community associated with the tool, so you also gain a lot of SEO knowledge. However, This knowledge is accessible for free, and the best knowledge is still shared on the MOZ blog.
Main functionalities:
Many different factors determine your positions in the search engines. Part of it is external (off-page) and part internal (on-page). I focus (almost) exclusively on the internal factors because the external factors develop if you offer suitable content and intuitive user experience.
Nevertheless, SEO software must provide you with essential information on both fronts, even if it makes your website more relevant and user-friendly.
In my opinion, these are the most important functionalities for an SEO tool:
1.On-page optimization advice:
Content is still one of the most critical factors in search engine rankings. I've written articles that didn't make it to the top 3 with any backlink. I had not yet shared those articles on Social Media, there were no internal links yet, and few visitors had visited those articles.
A useful SEO tool offers the functionality to analyze a page and advise you to improve it further. An SEO tool differs in this from, for example, the Yoast SEO plugin, by also looking at the use of semantic keywords.
SEMRUSH even offers the possibility to compare your page with the top 10 in Google on the same keyword.
2.Position monitoring:
Theoretically, you can also get this data from Google Search Console, but that requires a lot of clicking and scrolling. The Search Console also shows all the keywords you rank on and not the words you want to monitor.
Therefore, the right SEO software package offers you an overview of your most essential keywords and how they rank in the search engines. SEMRUSH, MOZ and SEranking also give you the option to label your keywords, allowing you to filter quickly. They also offer the possibility to view the historical ranking per keyword.
3.Monitor Backlinks:
Some SEO agencies still sell ' link building ' as a service, while this is an outdated (and often rebuked) tactic for scoring in Google. Nevertheless, it is good to keep an eye on how the links to your site develop. The so-called 'Toxic' links can damage your positions. It may also be that someone links to you, but that another 'anchor' would be better. In that case, you can contact the webmaster to see if you can have it adjusted.
4.SEO Dashboard (per project):
An overview of all your projects with the most critical information is essential for companies with multiple websites, domains or webshops. Agencies cannot do without a clear overview of all projects and their most important metrics.
To protect the privacy of my customers, I cannot share a screenshot of that. You can see a screenshot of a project dashboard below if you clicked on a project.
This dashboard gives you direct insight into how the project is progressing and which aspects require attention. It allows you to establish priorities quickly.
Conclusion:
All three offer fantastic value for the money you pay, but my personal preference ended up being SEMRUSH. Below I briefly summarize why I chose SEMRUSH:
It is one of the largest providers, which also guarantees the continuity of my data.
SR offers several innovative functionalities that help you to produce good SEO content quickly.
The competition analysis tools work just a little bit better and go a bit further than those of the competition.
The overview that SR offers of all projects are exact.
The ability to send alerts in case of significant changes.
SEMRUSH offers several useful Chrome extensions.
These are not all my considerations, but they are the most important.
Disclaimer: There are always people who ask me if it is an objective comparison. And that is certainly not the case! I have selected this tool based on my personal preferences, and that makes it subjective by definition.