Everybody knows what Facebook and Twitter are, and almost all of us have used their apps at some point in our lives. Many of us still do. If you're under thirty, both apps and their related social media networks have been around for more than half of your life. That means they have some serious staying power - but it also means they're growing old. To the younger generation, old isn't "cool." It was already clear that Generation Z and some of the younger Millennials already thought Facebook was for old people when they started migrating to newer social media-like apps like Tik Tok. Now there's a new kid on the block in the social media app world, and to the untrained eye, it appears almost as if it sprung up overnight from nowhere.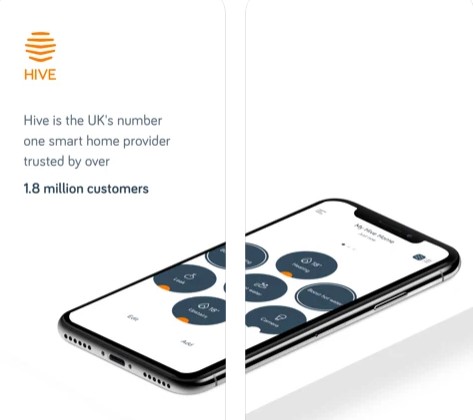 For those who haven't already jumped aboard this latest trend (or at least heard about it), the social media app is called "Hive," and it's become so popular within the past week that its servers have crashed due to demand. We've seen this happen with other apps during January 2021, when both Signal and Telegram struggled to come with demand from users abandoning WhatsApp and Twitter in droves, but Hive isn't like Signal or Telegram. Both of those apps are simple messaging platforms. Hive is - or at least aspires to be - a fully-fledged social media app for the 2020s. Is it here to stay, though, or is it destined to be a flash in the pan? To understand that, we have to understand why people are flocking to it in the first place.
Dissatisfaction with Facebook among young people is about more than just the fact that the social network is fifteen years old. There's a perception among the young that it's a data-hungry marketing platform that's more interested in harvesting your information than it is keeping you in touch with your friends. Young people are also wary of the fact that it tries to be a "jack of all trades," offering a multitude of services that are either clones of other apps or replications of other services. As an example, Facebook has its own version of an online slots website hosted on a page within the social network. It's been around for a year or two and is yet to make any significant headway. It appears that if people want to play Enchanted Prince or other slots like it, they'd prefer to do so at a professional online slots website that specializes in such things. That's a common theme with some of Facebook's most recent failed endeavors, which have also included such things as a take on a dating app. If people want a dating app, they'll probably go to Tinder. If people want to play online slots, they'll go to a recognized website. There's a pervasive feeling that Facebook is "too big for its boots," which is manifesting as an abandonment of the service by those under the age of 25.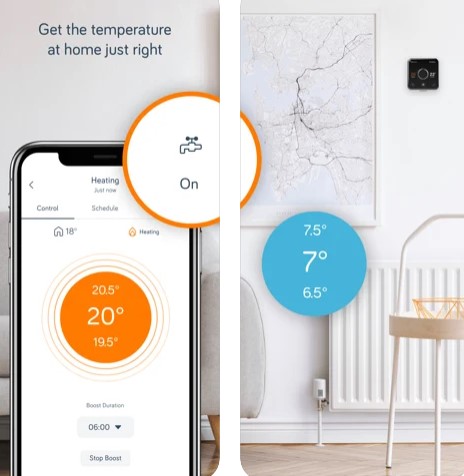 Hive isn't new in the strictest sense of the term. Work on the app and its associated network began in 2019, and the service went live last year. It's been bubbling under the surface until the last two weeks of January 2021, when people seemed to notice it for the first time and decided to register accounts in huge numbers. The developers behind the app were ill-prepared for the surge in demand and so were initially ill-prepared to cope with it, but the servers are back online, and it's fully operational as of the time of writing. It's also currently the most downloaded app on the Apple App Store, which is no small achievement. Aside from not being a new creation, there's also little that's "new" about what it offers. In form and function, it's almost like a "greatest hits" collection of the social media networks of the past.
The most obvious social media network to compare Hive to is Twitter, but that's purely cosmetic. The apps have similar layouts and similar news feed functions, but that's about all. Navigating around the app works in largely the same way that it does on Instagram, and the way you can add songs to your profile page reminds us of MySpace, which is a pleasant blast from the past. If there's any unique feature that sets it apart from its competition, though, it's the fact that you can monetize your account from day one and start making money from your followers, presuming that you have enough followers to do so. That might make it a very popular choice for influencers (or would-be influencers) and could account for a significant percentage of the sudden spike in downloads. The fact that this is the first female-owned social network in history (Kassandra Pop is the CEO and even runs the app's Twitter account personally) makes it feel exciting and fresh, and that's also proving to be a good hook with people on the fence about signing up.
The app is not yet perfect and probably never will be, but it's attracting so many new users that it will become a significant platform even if it only retains half of them for the long term. It's not the only platform that's come for Facebook's crown recently - Bebo is making a comeback under the guidance of its founder after its previous incarnation went bankrupt in 2013. There's even some talk that MySpace might be relaunched in the not-too-distant future, although there may be nothing to that rumor beyond a few hopeful, nostalgic MySpace fans on Twitter making the topic trend occasionally. Bebo faces an uphill struggle to establish a foothold, and Hive is untried and untested, but important people at Facebook HQ will be watching all of this unfold with a sense of unease. Facebook has remained dominant for this long partially because there hasn't been a significant credible alternative. Now there might be two, and if they prove themselves to be worthy, we could start to see Facebook's numbers finally begin to ebb away. It would be a long shot to say Facebook will be anything other than the most popular social media network in the world by the end of 2025, but we wouldn't be shocked if their market share was a long way short of where it is now.