Live streaming is taking the internet and broadcasting world by storm and growing at breakneck speed that is unlikely to slow down anytime soon. We take a look at the impact live streaming is having and list five of the best live streaming applications available online.
When the topic of live streaming comes up, most people assume that it is only popular among video gamers. While this might seem like the case on the surface, the live streaming landscape is changing day-by-day dramatically.
Live streaming is a direct one-to-many broadcast transmitted in real-time, so what the viewers see and experience is happening right then. This is what differentiates the concept from streaming websites like Netflix that only offer pre-recorded content.
It is linked so heavily to video games because that is the market that embraced and grew live streaming from nothing into what it has become today. However, many other industries have seen the potential of live streaming and are beginning to get involved and reap the rewards.
Over the last few years, the elements of the music industry have begun live streaming major events. The 2019 Coachella festival has the highest viewership with nearly 83-million live views. According to Tech Jury, the online live streaming industry grew by 99% between April 2019 and 2020. It is expected to grow into a $184-billion industry by 2027.
Its growth has led broadcasters to reconsider the traditional live-broadcast models, especially in the sports and iGaming sectors where many of the top betting apps now offer live streaming of events that is much easier and cheaper to access than traditional television broadcasting options. It is also worth noting that 63% of live streaming viewers are millennials, between the ages of 18 and 34, so these are facts major broadcasters cannot ignore if they want to remain relevant.
Let's take a look at the five best streaming apps available online right now with all the explaining out the way.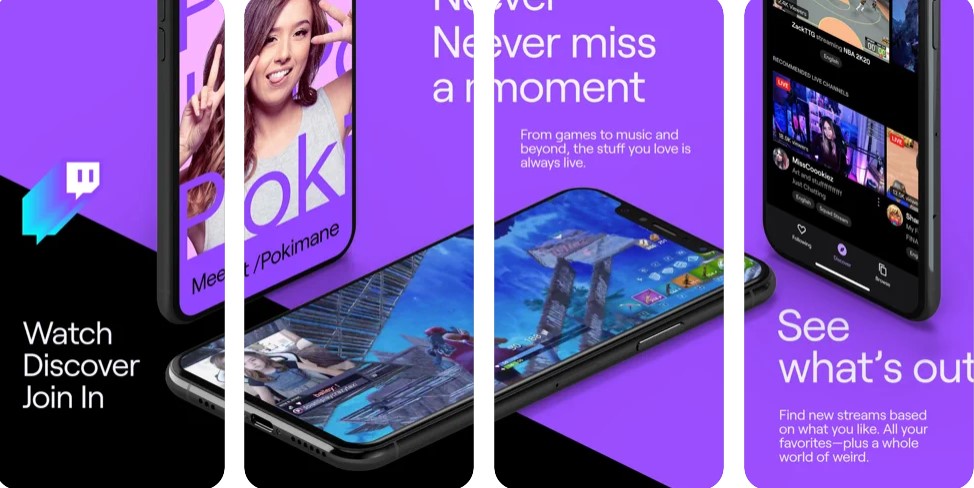 Twitch
Twitch is one of the OG streaming platforms and is a key reason why video gaming is so heavily linked with live streaming to this day. It launched in 2011 and almost exclusively featured people live-streaming themselves playing video games.
It took off in an almost unbelievable way and was bought by Amazon in 2014 for $970-million. The make-up of Twitch is a good indication of live streaming as a whole because it has branched out into so much more than video games. Live sport, music concerts, and plenty of other live events are no streamed on the platform. It is no longer just about video games at all.
Periscope
Periscope is a live streaming platform owned and operated by social media website Twitter. Its popularity stems from the unique way it works. Most live streaming is done via a personal computer, but Periscope allows streamers to go live anywhere in the world whenever they want via an android mobile phone.
It also features convenient ways to share links to the content on other social media spaces and effectively turns a cellphone into a mobile streaming platform. And the best part is that it is very easy to use and completely free to sign up and start using it.
365 Scores
365 Scores is a sports app that is probably the best live streaming app available. The app offers everything a sports fan could expect from a dedicated app like live scores, news, updates of the progress of a match in five-minute intervals, and a schedule, so users know exactly what and when tournaments and matches are happening.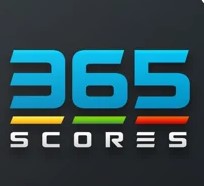 Nothing is more important for sports fans than 24/7 coverage of their favourite teams and competitions and 365 Scores offers that and more. The interactive graphics and the plethora of options for viewing statistics and records make the app a joy to use.
Streamlabs
Streamlabs is one of the most popular live-streaming apps around, but it is slightly different from the other apps on this list. The app isn't a streaming service on its own, but instead gives users the option of live streaming to multiple different platforms simultaneously.
Say, for instance, you would like to maximise your potential audience by live streaming to YouTube, Twitch, and Facebook simultaneously, then Streamlabs is your answer. It is streamlined and incredibly simple to use, making it the perfect solution for people just starting out.
YouTube Live
YouTube is best known for pre-recorded, on-demand content, but the live streaming side of the site is growing rapidly. The benefit of YouTube over some of the other platforms is that it already has established audiences in various fields, hobbies, and topics of interest.
The content on YouTube isn't as video game heavy as many others, so if you want to stream content that isn't gaming-related, you will likely find a captive audience here more readily than you will on say Twitch, for example.