Create Android app online without coding. This article explains how to become a developer without paying a single cent.
Agenda dictates new life principles every day. One of them is: work from home if possible. What if we tell you, that working from home can bring you much more income than any office job? They told us to leave the comfort zone. Our answer is — stay there, enjoy your comfort zone, and benefit from it.
Progressive people from all over the world join the newly created gang of app developers. They build dozens of mobile applications daily and make money on their hobbies and passions. Long before, you had to study coding for years, and practice with trial and error methods. Now, you have a unique opportunity to save your time, money, and effort.
Before you start, consider doing market research. Study your future competitors. Analyze which apps are trending now. Try to conclude why do people fall for some applications and ignore others. There is nothing bad in inspiring yourself with existing examples. Perhaps you know how to improve their ideas. Or, based on what you have seen, you will invent something completely new and record-breaking.
How to create an Android app in a few easy steps? Follow our detailed guidelines below.
Step number one. Decide on app topics. It is always better to concentrate on something you are fascinated about. On one hand, you always know a lot about your own hobbies. On the other hand, users appreciate the expertise.
Step two. Explore endless possibilities of the Andromo platform. This is a powerful instrument for those who highly appreciate their time investments. Android app maker simplifies the complex development process. All the moves you make here do not require a single piece of extra coding knowledge. Our team of professional developers has already done the boring and scrupulous work for you. This means you are not asked to write a line of an app code by yourself.
Here comes a surprise called a free trial. During fourteen days you may touch the builder, discover how it works, and whether or not it satisfies your requests.
Step three. You choose a subscription option and start using all builder functions.
The fourth step is devoted directly to app building. The platform has various templates dedicated to different topical categories: wallpapers, podcasts, live streams, blogs, etc.

This is a ready-to-use skeleton that offers activities of your future app. As an alternative, you may pick an empty template and set necessary activities the way you like. The good news is, Andromo is an extremely customizable builder. You may choose the style of features' icons, their size, and order.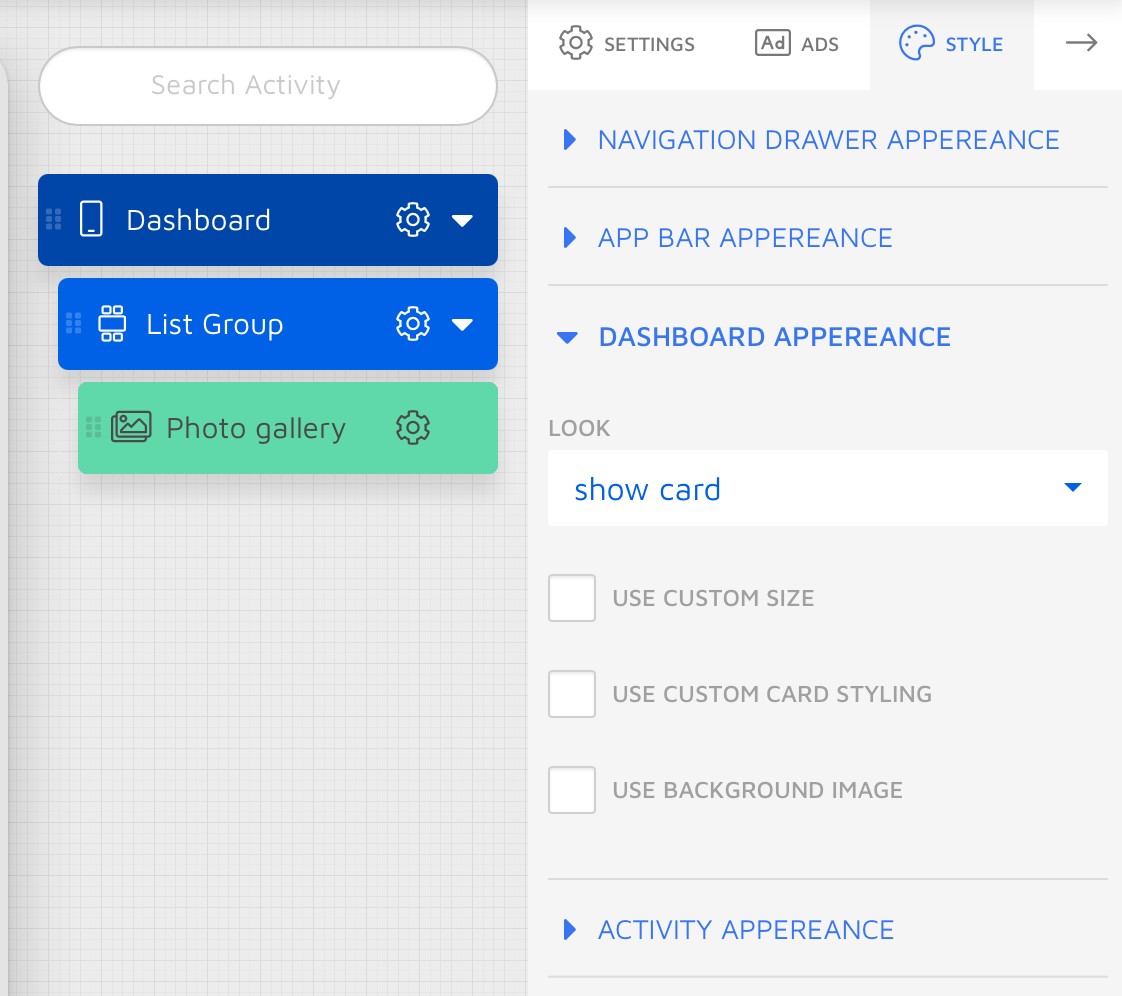 Your next step is about making an app truly outstanding. We mean content, of course. Pay attention to its selection. Quality and relevance are key factors that matter. The audience will be attracted to unique or rare content. If you are struggling with sources, try browsing through websites matching your topic. Evaluate users' interests and create your content area according to what your followers need.

Last but not least. Set monetization. This is how you motivate yourself to promote your newly built application on app stores. How does it work? Advertisers buy a place in your app. Every time a user sees a static banner watches native ads or interstitials — you will get revenue. Andromo platform gives you access to wide monetization possibilities of AdMob and Facebook ads. The more downloads you have, the more ad runs are set in the app — the more paid you get. Sounds inspiring.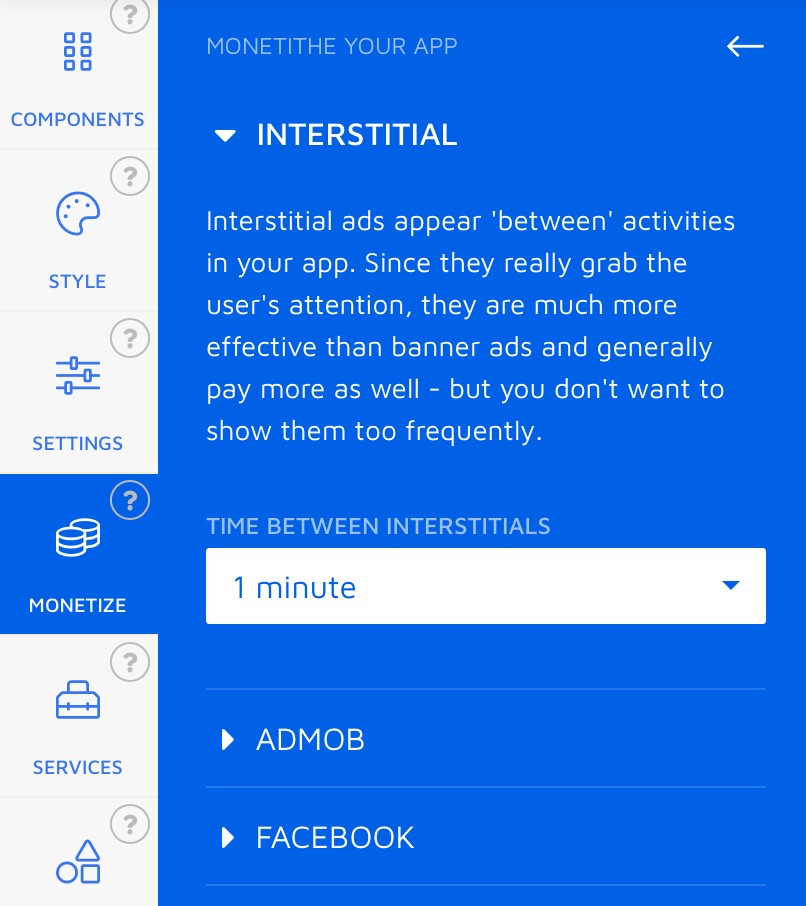 Andromo offers you three subscription options. They differ by the number of apps you can build for a defined period. Ads settings also become more flexible with every next subscription stage.
Enough words, let's do it. Start enjoying yourself as an app developer today. Choose a free trial — and the best of luck!