Our smartphones and tablets give us the option to enjoy some of the things we like even if we are on the go. Since mobile gaming is becoming more popular in almost every country around the world, gambling operators have started to invest a lot of money into their mobile services. That's why you can find many brands that have a mobile site, as well as an application.
The fact that there are so many mobile apps to choose from means that you need to know what you're looking for to make the right decision. People who have more experience probably know the things they have to look for. Still, we are aware of the fact that most of you reading this do not fall into this category, so we wanted to show you some of the most important aspects you have to consider when choosing a betting app.
Make sure the operator gives you access to all of its desktop betting categories
One of the reasons why many people like the bovada app is because it allows them to bet on sports and play casino games. This probably doesn't come as a surprise because this is one of the most reputable brands in the iGaming business.
Unfortunately, many smaller operators do not have the resources to optimize all of their sections. Consequently, bettors might not have access to the same things available on the bookie/casino's site.
So, once you download your preferred app for Android and iOS, check whether it has everything you need before you create an account.
Test if the app works well on your device
Another thing that you have to do before you start punting is to check if the application works well on your device. Most gambling brands that have an application have optimized it to work flawlessly on many smartphones or tablets.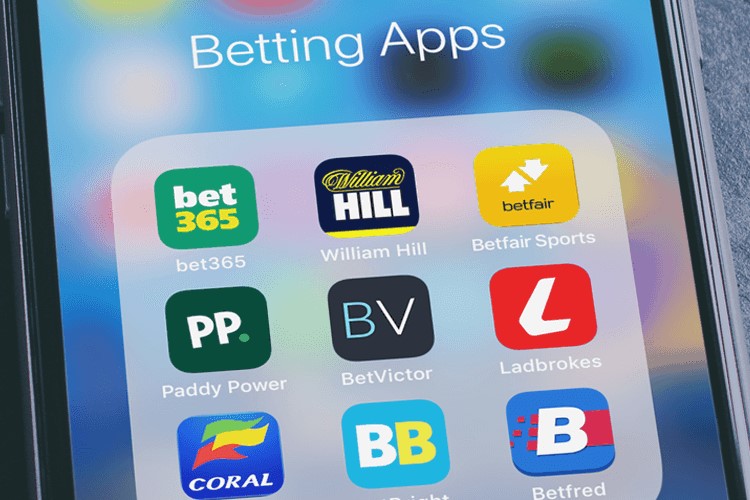 Remember that you can check which is the minimum iOS/Android version that you need to have before you even get the app. Even if your device meets this requirement, you should always put it to the test, especially if you like live betting and games with live dealers. Those two things are fantastic, but they usually require a powerful phone/tablet, as well as a lot of mobile data.
If you have any problems, check if you can update your handheld device to the latest mobile OS version.
Check whether you can make a deposit
One of the most common problems that you might come across is the lack of mobile payment options. For some reason, several betting operators are yet to optimize their payment sections for mobile users. This means that if you sign up and get the app, the only way to make a deposit is by going to the operator's desktop website.
This might not be a problem for some bettors, but it is not convenient, which is enough for most people to look for a new bookie/casino.