Imagine having to come from a long day of work just to find your car towed away because you forgot to feed the parking meter. It's not only frustrating but an inconvenience that will end up costing you time and money. There are also chances that you'll find a ticket staring at you on the windshield, and this is a hideous ploy by the boys in blue or the council officers. If you are living in any of the major cities, then this is for you! Here are useful tips that will help you get rid of your parking issues.
1. Seek Help
If you ever get a parking ticket, don't fight it, just call for help as this can get you out of this mucky situation. If you've been handed a parking ticket, then the last thing you'll want is to argue with the officer on duty. Parking tickets are inevitable for anyone who owns a car. If you ever find yourself in such a dilemma, there's an app for fighting tickets that you can use to reach out to an attorney who'll help to protect you against any lawsuit. The best part is that such attorneys can provide you with a risk-free guarantee and this means having provided them with enough evidence to help in defending your case. It doesn't get any better than this considering the amount of money you'll pay in penalties.
2. Check For Parking Signs
If you are driving in unfamiliar locations, you must check for any parking signs. There are signage and traffic signs that will alert you and inform you of the next steps to take. You need to pay attention to these signs as any unlawful activities in such locations can land you in a lot of trouble. You need to check out for handicap parking zones, areas designated for hybrid cars, and parking meter signs. You'll have peace of mind knowing that you have observed any parking requirements and instructions.
3. Patience Is The Key Word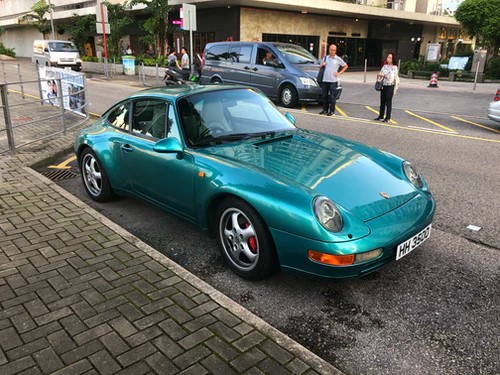 There's no need to fight over a parking spot with the other motorist. A gazillion parking spots are waiting just for you if you are patient enough. Road and parking rage are real. These are issues that can land you in legal problems. The last thing you want is to have to defend yourself before a judge because you were impatient and took it out with the other driver. It's understandable that you've had a long day at work and need to get a few supplies here and there. But these are not enough reasons to be ticketed on your favorite parking spot.
4. Reserve Your Parking Spot
You have the option to reserve a parking spot whenever you want to avoid a parking ticket. This is why most high-end hotels have valet parking features. This doesn't mean that you have to go to a hotel every time you want to park your car. There are parking subscriptions that you can take advantage of depending on your state of residence.
The above are but some of the ways you can avoid a parking ticket. The right parking strategies help to ease congestion in cities as well as carpool situations. Parking has become a huge demand and one that is costing motorists valuable time and resources. Ensure that you have a parking strategy before you get handed a parking ticket.