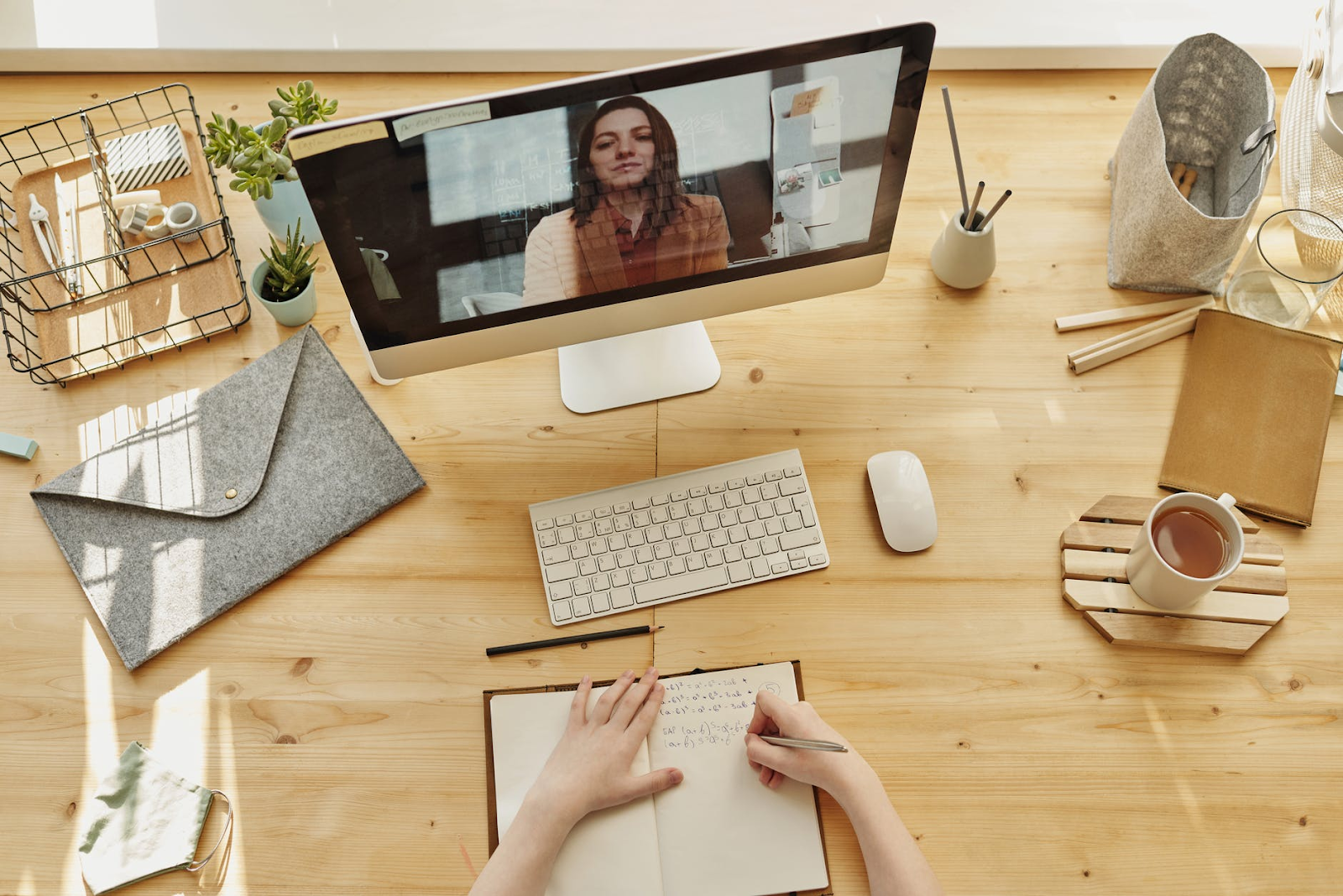 E-learning technology develops every day. With COVID-19, we have begun to see massive competition between a number of corporations that offer electronic studying tools for both corporate and educational uses. As competition breeds quality, customers now have access to highly advanced courses from a variety of different professional platforms geared toward different aims, but all with one purpose in mind: to reinvent and optimize the studying process.
Freedom of choice and the number of available e-learning materials have revolutionized the way we study and learn. Now, students don't even have to physically attend classes. Instead, with the help of a reliable Internet connection, they may learn virtually, from anywhere in the world. E-learning has proved that anyone can become a professional in his/her field and that everyone has the potential to achieve outstanding results.
COVID-19 has had a massive impact on the world, forcing most educational institutions to rethink traditional teaching methods. Initially, educators panicked, not knowing where to turn; however, soon the many advantages of e-learning came to light and as such. With the vast success of e-learning technologies, new businesses began appearing in order to optimize learning opportunities and make the overall experience more comfortable and effective for users.
Now, the majority of companies and educational institutions have at least partially, if not completely turned to e-learning systems in order to support the studying process throughout the pandemic and subsequent lockdowns. As unforeseen as it was, many businesses and e education facilities have found these solutions to be so accessible, that they have little or no plans to return to traditional methods of education — even after COVID-19 subsides. The business world is not waiting any longer. They have quickly adapted to reality and invented the new methods, systems, tools, and instruments that will move the world forward and protect the education of our students. Education will not suffer, it will face a number of changes as new methods are incorporated, but in general, it will persevere. With e-learning, students have access to all course material online which in turn saves time and money as providers don't have to spend vast sums of money on meeting rooms and classrooms throughout the corporate sector. In addition, employees can study on their own time, not on the company dollar.
If you hope to implement e-learning technology, it's essential that you select the appropriate solution that will cover all of your needs. As training managers and teachers are often responsible for establishing educational programs, they must choose the tools that will provide their students with the opportunity to remain connected with peers in order to share assignments, edit documents, and collaborate on projects.
The best outcomes are achieved by the students who have both the strong desire to learn, and the reliable software and tools to get the job done. Below are a few of the Top 10 e-learning solution of 2021:
Learning Management Systems (LMSs)
In order to share materials with teammates, forget about insecure and slow methods like chats and emails — what you need is a learning management system (LMS). These innovative platforms allow you to manage and distribute various learning materials quickly and effectively in order to optimize the overall learning experience. As there are multitudes of LMS platforms available, be sure to try a few out before making a commitment.
Here's a list of some of the best LMS systems on the market:
1 iSpring Learn
With this smart tool, you can upload training materials and courses. With iSpring Learn, educators can share assignments with students and monitor their progress. This platform provides you with access to a variety of built-in tools, to create interactive courses, quizzes, video tutorials, and dialogue simulations.
2 Adobe Captivate Prime
This platform offers the best skill management and profound reporting. With Adobe Captivate Prime, you can establish, train, and manage external teams, use rich analytics that enable an efficient decision-making process. Besides, its core advantages are: integration with Enterprise Apps, Top-notch Enterprise Support.
3 SAP Litmos
Sap Litmos includes a range of video courses covering a variety of different topics, including project management and personal development. You can also create surveys and quizzes to spark your students' imagination.
4 TalentLMS
Build simple courses by creating and assembling various types of materials including videos, presentations, quizzes, and much more.
5 LearnUpon
Educate students, employees, and clients effectively. Create different learning portals featuring various designs to educate teams in separate environments, catered to their needs.
6 Moodle
Create your own online courses, manage virtual classrooms, and track the activity and progress of your students.
7 Sakai
Compatible with one of the most valued, traditional e-learning tools out there — WordPress. This solution also features a wide range of Sakai-specific instruments established by esteemed members of the community.
8 Course Authoring Tools
PDF files and other types of documentation are an integral part of the e-learning process. With the help of authoring tools, you can create courses, quizzes, and more.
9 iSpring Suite Max
This solution was designed for the creation of fast-paced, collaborative projects. Build different e-learning courses, video tutorials, quizzes, and dialogue simulations on your desktop with limited knowledge and preparation required.
10 Lumin PDF
Lumin PDF allows users to share, edit, split, merge, comment, and sign documentation safely. In order to maximize results and limit the learning curve, Lumin PDF also includes an abundance of comprehensive guides that detail virtually all possible use cases and tools.
As a result of COVID-19, the variety of e-learning tools in 2021 has developed considerably. The technology that we have access to today offers unbelievable opportunities for all uses. Students can study in a productive manner and educators can harness their creative energy in order to create effective courses to spark the interests of their students.
When it comes to e-learning, the list of materials, courses, electronic books, and tools is almost endless. As students can learn remotely, from anywhere in the world, the opportunities are absolutely immeasurable — just imagine the freedom. Students can now study when the time permits. Maybe you have a job, a child at home, or another responsibility; regardless, with e-learning software, you can work around your own schedule. Yes, deadlines still exist and it's up to you to make them, but you have the freedom to work at your own pace. All you need is a strong desire to learn — and a solid Internet connection.