Businesses can form more relevant marketing messages by collecting customer data through websites and social media. By helping marketers collect data, identifying new customer segments, and creating a more unified marketing and analytics system.
Social Media
The data you get from social media is another excellent source of customer information. You can look at your followers' list to see who follows you and what characteristics they share to help you figure out who your target audience should be. Monitor mentions of your brand on social media by manually searching for your brand on social media, setting up alerts or using a third-party platform. One of the most popular social media platforms like Instagram has detailed analytics about your posts. Other third-party tools may offer deeper insights.
Online Marketing Analytics
Marketing campaigns, whether they come from search, websites, email, or other channels, can also collect valuable data. Even offline marketing programs can be imported. You can collect data from the software you use to place your ads and learn more about your viewers, including what times they clicked, what device they used, and more.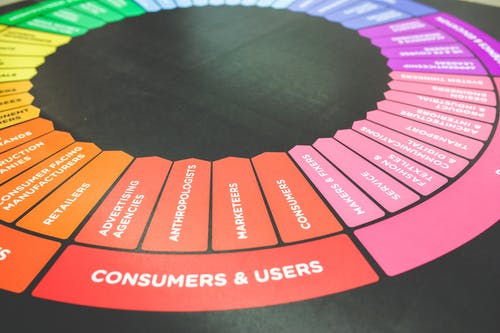 Content Subscription and Data
It can be beneficial for you to gather customer information by offering customers something in exchange for providing information about themselves. You can accomplish this by requiring some basic information from those customers and site visitors who sign up for your email list rewards program.
Among the benefits of using this type of lead generation is that these users are more likely to convert since they have actively expressed an interest in your brand. When creating the forms you use to collect this information, it is imperative to find the right balance on the amount of information you ask for. By asking for too much, it can discourage participants while not asking for enough results in data that is less useful.
With the use of services like GetEmail.io, you can reach out to potential customers and your target audience. The best way to connect with your prospective customers is to have them subscribe to your content and send you their email. This will allow you to make the most of your engagement and gather the right amount of important data. The tool is the best way to find email addresses.

Transactional Data Tracking
Your transactional data can give you insights into your customers and your business, regardless of whether you sell goods or services in-store, online, or both. You can store such transactional records in a customer relationship management (CRM) system. This data could come from your store's e-commerce platform, your external e-commerce provider, or your POS system. These details can provide insights into how you sell, which products are popular, how often people shop with you, and more.