Are you going to create a website? Before you implement your idea, you should make sure that you do everything according to the existing requirements. In particular, if you are planning on building a YMYL site, you should be aware of how to do this properly. Otherwise, it will not be properly ranked. If you have never encountered this term before or if you have a vague idea of what it is, then you should read this article. It contains explanations on what YMYL sites are and how to create a good site of this type.
What Are YMYL Sites?
Let's begin with revealing what the abbreviation YMYL means. It stands for the following:
or
This saying is related to information that can impact readers. In particular, if the information is deceptive, inaccurate, etc., this can impact people's health, safety, happiness, or financial conditions.
Google has a range of guidelines that should be taken into account when creating a website. This search engine applies high standards to the websites that are categorized as YMYL. If a YMYL does not gain much trust, it will not be ranked well. In essence, the purpose of Google by implementing those requirements is to improve user experience and make sure that it will be safe.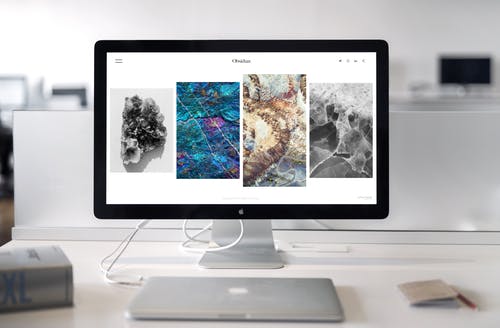 What Types of Sites Belong to YMYL?
Different types of websites are categorized as YMYL. They include the following:
News websites. Such websites convey information that may impact people's well-being. Those can be related to various topics, such as business, politics, and others.
Government and legal sites. Those are the websites that publish info on the events, people, legislation, or anything else that may be important for society. They can be related to elections, communities, and more.
Finance websites. There are websites containing information that may impact the financial situation of readers. They may provide some financial services, like insurance, loans, etc. or contain informative materials, such as reviews, recommendations, etc.
Shopping sites. Those are not only online stores but also sites containing info on research in the field, services, and more.
Healthy and safe websites. Those are websites dedicated to information, products, and services that may impact health and safety. They include medical issues, safety, medications, hospitals, etc.
Sites designed for certain groups of people. Those can be nationality, interests, age, occupation, and more.
How to Create a YMYL Website?
You can find interesting info on how to format YMYL websites here https://prposting.com/blog. As for the content, Google applies the EAT requirements here. This abbreviation means the following:
This means that the search engine needs to make sure that content appearing on a YMYL website has been written by an expert. So, it should include clear information on the author and one's reputation in the field. Therefore, if you are going to build a YMYL website, you should order articles, descriptions, etc., from professionals on a certain topic or issue. That is crucial for a good ranking and high traffic to your website.