Whether you want to admit it or not, smartphones have become an essential part of our daily lives. There are so many ways smartphones make our lives easier and help us improve our health and wellbeing. We use social media apps to build new relationships and reconnect with old friends, browse the internet for new recipes, and use streaming apps to watch our favorite movies or listen to music.
The things mentioned above are just some general ways smartphones contribute to our wellbeing, but our everyday tech allows us to make use of a variety of apps designed for just that – wellness and wellbeing. Whether you are looking for ways to reduce stress, manage your sleep cycle or keep track of your fitness routine, chances are there is an app that can simplify the work for you.
Below is a list of some of the most popular wellness apps that you won't regret downloading, so make sure to give them a try. Both your body and mind will be grateful for it!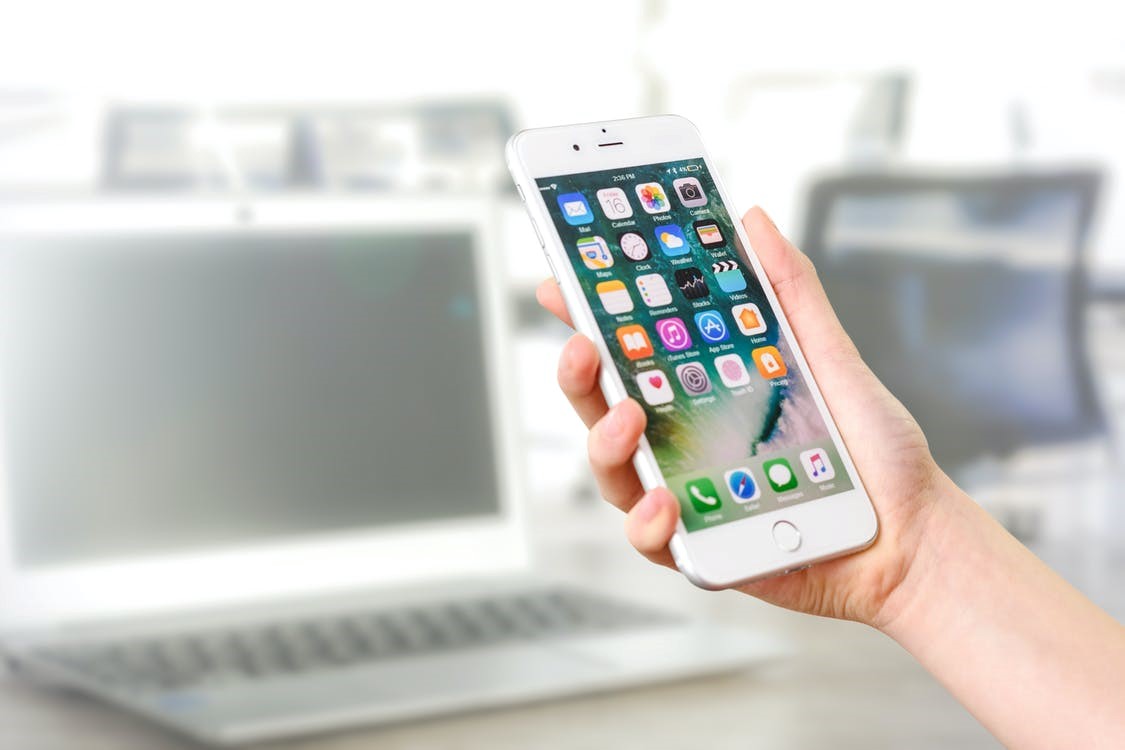 Headspace
Meditation is known to provide a range of benefits for your mental health, but finding the time and patience to meditate is not as easy for everyone. If you have a busy schedule and a list of daily tasks that never seems to end, remembering to also take a few minutes and meditate will feel more like a chore than a relaxing activity.
Headspace is a well-established app, being around since 2010, and provides guided meditation sessions that you can practice wherever you want. You can choose how long your sessions are going to be, what your goal is, and much more. A short 10 to 20-minute session in the evening will help you feel more relaxed and sleep better.
Weedmaps
CBD has become one of the most sought-after products on the wellness market. The compound derived from the cannabis or hemp plant is known to help with issues such as depression, anxiety, sleep disorders, inflammation, and appetite and can be found in a variety of products. You can use CBD oil, capsules, topicals, edibles, and even beauty products infused with CBD.
Weedmaps is a free app that gives people the chance to discover CBD brands and products in their area, helping people find the nearest CBD shops and dispensaries, as well as healthcare providers that encourage CBD therapy. By using this, you will be able to find the best deals and buy hemp flower online, as well as offline. In the app, you will be able to see details about specific products, including pricing, lab test results, and information about the brand and strains.
AllTrails
Hiking is a popular activity, especially if you live in areas with plenty of hiking paths. You can go hiking alone or with a group of friends to enjoy nature, relax, and do some physical activity in the process. Still, if you are new to hiking or have grown tired of the same routes, finding new hiking trails you can follow is going to be challenging.
There are many online communities where people share their favorite hiking spots, but sorting out through their recommendations and finding spots in your area can be quite daunting. AllTrails is the ultimate app for those who like to spend time outdoors. The app features over 63,000 trail guides, accompanied by reviews, ratings, photos, and details about the difficulty of the trails. This way, you can find the right path for your mood and energy.
ClassPass
If you like working out, you are probably constantly looking for new fitness places around town. Even if you like going to a specific gym, fitness classes can sometimes get boring and repetitive, so finding a new place that likes to spice things up will give you a much-needed motivation boost and will challenge you to push your limits.
ClassPass is an amazing app that finds and shares with you the best fitness classes in your area. You can search for specific classes, fitness studios, or types of workout you enjoy, then all you need to do is reserve your spot, get your fitness bag, and show up. This way, you can keep an eye on fitness events and class deals and become part of the fitness community in your city.
Streaks
If there's something we learned about life by now, is that it is much easier to build unhealthy habits than to build healthy ones. Our daily lives are basically pushing us to create bad habits due to our jobs, hectic schedules, and simply put, lack of time to do the small things that could change our lives for the better.
Streaks does just that – it helps you build small, healthy habits and achieve wellness goals with easy tasks. You can track up to twelve tasks simultaneously, and by completing them each day, you get one step closed to the goals you have chosen. Whether you are planning to drink more water, burn some calories, practice an old hobby, or simply climb ten flights of stairs, you can add these tasks to Streaks, and it will help you keep track of your progress.
Sleep Cycle
Sleeping helps your body recover and sets your mind straight to take on the challenges a new day throws your way. Still, we need to admit it – we don't get nearly as much sleep as we are supposed to. Although the average adult should get between 7 and 8 hours of sleep, 35.2% of adults in the United States report they get, on average, under 7 hours of rest during the night.
If you are looking for a way to keep track of your sleep cycle, there is an app that is called just that – Sleep Cycle. This app uses movement and sound analysis to keep track of your nightly sleep and can even be set to wake you up when you are at the lightest part of the sleeping cycle so that you won't wake up tired and grumpy every day.