We all have hobbies! And across people, hobbies can vary vastly. Some are into plants, some are into woodcrafts and some — most especially teenagers — are into wheels.
Skateboarding is a popular activity that young people engage in. It's an exciting, fun-filled thing that requires physical efforts and skills in maneuvering. If you're a beginner skater, you need to be guided very well because skateboarding might cause some injuries along the way. This is why we have outlined today the best apps that you could use for your skateboarding lessons.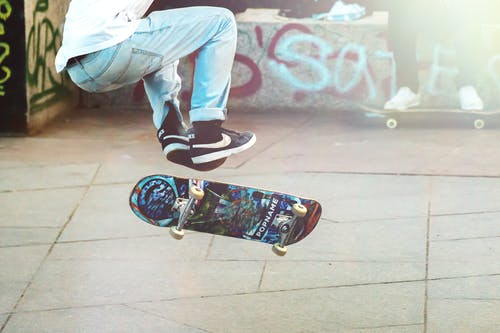 1. Skatespots
This app is useful when you're looking for someplace conducive for practicing skating. In the app, you will see maps that will contain some indicators that point out specific locations where you can skate freely. Plus, another good thing about this app is that it also gives the user the locations for skate shops. This may give you leads on where to find, for example, electric skateboards under 500 bucks. This app is also crowdsourced, meaning that others would put some data about skating spots around the corner.
2. Riders
If you have already seen a skating spot, you may now look for something that will give you skating lessons on varying levels. From performing ollies to tic-tac, this app is particularly helpful for skateboarders who would like to slowly learn from a beginner to a higher level.
3. Street
If you have already performed and mastered the basic skating moves, you'd probably want to skate a little further and more impressively. That's when you will want to install the Street app. The Street app still teaches you how to skate like a beginner, but the difference with this app is that you also get to be taught how to skate like an expert. It has advanced lessons that will complete your whole skating learning experience. What's good about this app is that it permits gradual level-by-level skate learning through multiple video tutorials.
4. Nike SB
One way of learning a certain skill is through videos. Most people, especially millennials, are virtual learners. And with the nature of skating, learning through video is great for beginners. Other apps have videos but what makes Nike SB different is that it contains clips and videos of skaters performing skating tricks. When users are using and viewing these videos, it gives them a more realistic learning experience.
5. Skate Dice
If you get bored performing the basics and the intermediate level type of skating moves, Skate Dice would be recommended for you because this app focuses more on skating tricks. New trick combos or never before performed tricks could be seen in this app. Frontside/ backside, spin, and other tricks are here on this app.
Final Words
Whatever endeavor you'd like to embark on in your life, you can never be self-reliant. You would need a lot of tools and other forms of help to effectively have a good learning experience. The reason skating should not be taken lightly is because it makes someone prone to injuries, and this is something someone wouldn't want.