iPads have been around for a while, but they have recently become more popular among professionals because they can help you get more work done in less time. If you are trying to build up a new website from scratch to be found on search engines, boosting your productivity will help you save time. There are several ways the iPad can do so.
Easily Creating Content for Your Site in any Location
If you write blog posts for your website, you might find it difficult to fit in writing time each day. But if you have a small, portable device with you at all times, you can easily fit in a bit of time here and there to do some writing. For example, if you are waiting for a ride or even riding in the car, you could add a bit to a new blog post.
When creating content, you'll also want to consider intent SEO, which can help you get to the top using the right term. It involves creating content designed to convert visitors to your pages. If you want to know more about the process, you can claim your instant SEO audit right now.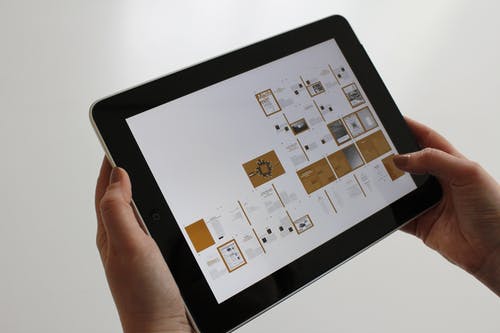 Portability of the Tool
One of the nicest things about the iPad is that it tends to be a lot smaller than a laptop, making it easier to carry around with you. You could place it next to your work computer, and it will not take up that much room. It is also possible to get iPad cases that prop up the device when open.
If you have a team, you can also take the device with you to in-person meetings, where you might need to look over the schedule or important notes. It is often a great tool for team meetings since you can look over issues noted in previous meetings. The smaller size means you will not be locked down to your desk at the computer – you can put your notes on the device and take the tool with you. On the other hand, if you have videoconference meetings, you can also do them right on the iPad in any location.
Long Battery Life
The iPad has a battery life of more than 10 hours, so you can use it throughout your workday and not have to worry about it going dead. And depending on the iPad you are using; you could get a couple of days out of each charge. That is often much harder to do with a laptop, even if the battery on that laptop is brand new. Because of how long the battery lasts, you can keep the iPad with you all day long. That way, you can use it whenever necessary. You can also take the device anywhere you go since you won't have to worry about finding an outlet to plug it in. Even if you aren't near a Wi-Fi hotspot at all times, you can still work offline and then sync the work once you are online.