Introduction
This article will share a list of the ten best healthcare app development companies. They have expert engineers. Besides, they have a record of excellence in giving mobile health solutions.
During the last ten years, the mobility healthcare solutions market has developed fast. They are popular among doctors, patients, and other medical men. Today they are in high demand. The doctors having private clinics, hospital owners, and big pharmaceutical organizations use them.
Best Healthcare App Development Companies
Read on to learn about the ten best healthcare app development companies.
Mobiweb Technologies
These mobile application developers provide personalized healthcare. They also offer app development services. They use new technologies like AI, blockchain, and the cloud. These developers use healthcare software, medical CRM, and patient engagement apps.
Dogtown Media
They are mobile health app developers. They aim to provide the world with mobile lifesaving solutions. With a team of expert engineers, Dogtown Media is famous for developing easy designs of applications. They are skillful in designing functional apps. The company contacts medical leaders to improve its work.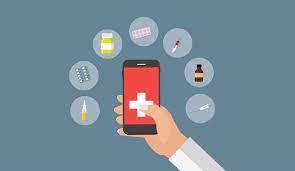 Appinventiv
This healthcare app development site is a single solution for many people. Patients, medical practitioners, pharmacists, and health-conscious mobile users enjoy them. These mobile application developers understand health problems. They solve them while developing apps.
Space-O Technologies
Space-O Technologies integrates basic, community-based, and personal care programs in its applications. It aims to provide a complete solution to the patients' medical problems.
The company promises to give people smart healthcare ideas.
Open Xcell
The company gives its customers advanced medical solutions. It has great experience in different technologies. Besides, it designs unique mobile healthcare applications. It also offers its services to pharmaceutical companies. These pharmaceutical organizations aim to improve their customers' medical health.
Hidden Brains
Hidden Brains offers smart solutions in mHealth. They develop applications that make patients' medical history available to medical men. The company looks into future innovations. Their experts aim to provide good care to the patients. For this, they contact medical experts.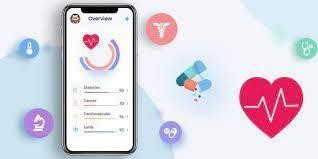 Konstant Infosolutions
Konstant Infosolutions caters to the needs of patients, doctors, and middlemen. They focus on future advances. Their software and apps aim to bring intelligent practices into the hospital business. Besides, they are known for developing apps that make doctor-patient contact easy. This way, they improve healthcare service and increase performance for medical centers.
Visvero Inc
Visvero Inc is famous for providing mobile health solutions to the world. This company offers apps that are unique and easy to use for the elderly.
Reinvently
This healthcare app development company has safe mobile health solutions. Its applications are for a wide range of audiences in the healthcare field. The company provides smart solutions to hospital professionals.
Mind Inventory
A trusted name when it comes to health mobile application developers! It might be the perfect medical mobility solution for your medical organization. The company offers an advanced UI/UX interface.
Final Words
There are thousands of healthcare app development companies around us. This large market has made mobile health solutions available to all. Our list has the top few healthcare application development companies. We reviewed them for their innovative technologies.