Whether you're brand new to gaming or you're an old pro, there is plenty of information you can make use of. This guide will help to introduce you to the Mac gaming ecosystem. From understanding how things work with your Mac beforehand, to understanding how to play specific Windows-only titles and retro classics. This guide is designed for beginners, so even if you haven't played a game since Pong; we'll ease you in gently.
The Mac gaming scene is just as diverse as its Windows-based cousin. While most recent releases tend to be exclusive, if you know where to look, there are a number of stores with a decent selection of titles for Mac gamers. Whether you're looking for modern AAA blockbusters or retro throwbacks, it's easy to find games that will run on your Mac. Just follow these simple steps and you'll be playing like a pro in no time.
If you are into computer gaming, the best Mac is the 16-inch MacBook Pro with i7 processor. The graphics card is better and more powerful than the rest of Macs. It is also more expensive. As Windows OS gets the most popular games, you should check out these budget gaming laptops.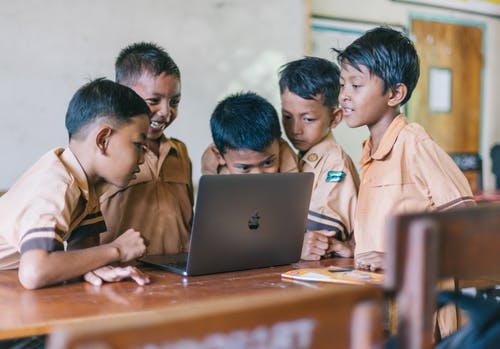 From Apple Store
The Mac App Store is full of games, The catalog ranges from casual time wasters to immersive story-driven adventures. It's full of big-budget $60 games like Civilization VI and ports of popular console titles like SimCity, but it's also full of shorter indie experiences that we enjoy as much as anything on the platform like: Hot Lava and Oxenfree. The Mac App Store also puts an emphasis on games that make super use of the powerful Mac hardware, like the stunning puzzle platforming game Fez.
From the App Store, you'll be able to browse games by genre, like "Action" or Family. Moreover, there's a special tab just for Mac games. Select this tab and you'll get recommendations that are tailor fit to your Apple computer. For example, if you like turn-based strategy titles, you'll see games like Civilization VI and Endless Legend highlighted front and center.
Using Steam, GOG, and Other Stores
If you're passionate about the games you play, then Steam is for you. Steam offers unrivaled access to thousands of new titles for Windows, Mac, and Linux that you can buy and download directly from your computer. You can download Steam for Mac to get the latest video games, including multiplayer titles, quick game play, and beautifully designed graphics and audio.
The Steam platform is home to e-sports, indies, and thousands of the most popular games. The Steam store has become incredibly bloated over the years, but it contains enough excellent titles to make browsing worthwhile. Steam Cloud allows you to save progress within compatible games across multiple machines for maximum convenience.
You can even play games bought for Windows on brand new Macs for free, as long as you register your new Mac with the same email address used to purchase the game in the first place.
Play Windows game on Mac
While Macs can run most games from Steam, it's not always easy or convenient to do so.
The classic Windows games have been around for decades and remain popular among gamers today. Unfortunately, if you're a Mac user, you might be out of luck with your current setup because there's not a straightforward way to install a Windows environment on a Mac. If you're wondering how to play Windows games on a Mac, Boot Camp is the best and most straightforward way to do this. You can also use Parallels Desktop to install Windows on MacBook. You might have to reset your Mac before installing Windows on your Mac.
After Installing the Windows OS on your Mac, you can download and play Windows games on your Mac. With a vast library of 1000+ titles that includes the latest releases and hit games like FIFA , Call of Duty and Grand Theft Auto V.
Play any Windows PC game on your Mac - the world of games is truly at your fingertips.