Email is the most prevalent form of communication in the world. It's important that your email app is compatible with all devices and can keep you connected on-the-go. The following six apps are some of the best available, based on their ability to increase productivity in your organization. We'll run through each of them with the major highlights and some lowlights too.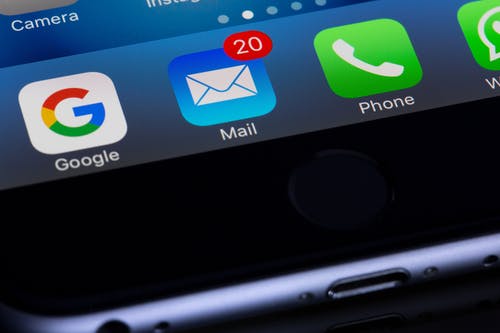 1) Spike
Spike is a little bit different from the traditional mail clients. It isn't just email - it is a powerful feed in which you can work - instead of switching apps to accomplish tasks and create an agenda. Spike is the one stop shop for managing your email, tasks, notes, chats, and documents. This email app makes everything you need to be productive in one single feed, so you can have a breather and finally get your work done. Spike is available for any email provider - work or personal, and can be accessed through the web or downloaded as an app on your computer. This single, unified, and fully functioning platform helps everyone with their tasks.
Conversational email is a good way to talk with someone. Once you write an email, the person can see it. You don't need to scroll through emails, just go up and down. You can see all of your chat history with that person by looking at all the messages. You don't need to look at other things like email signatures, disclosures, or confusing threads.
If you're looking for a really cool up and coming alternative to some of the bigger players, we recommend you get Spike's email mobile app and give it a try.
+ Clean interface + Prioritization + Easy Document Search
2) Gmail
By far the most used email platform in the world, Gmail offers a host of features that make it easy to manage your email in one place. It's also compatible with most mobile devices, and the layout is very intuitive for new users.
Your phone number serves as the main identifier on Gmail, which means you don't have to share any personal information like an address or social security number when setting up your account. That said, Google has been criticized by privacy advocates because they take several steps to verify who you are before giving access - including requesting a credit card payment just so their system can confirm if the person entering all this data is actually authorized! This app syncs well across platforms too (both iOS and Android).
+ Easy setup process + Strong integration with other G Suite products + Free
3) Outlook
Microsoft's original email management software has turned into an app in recent years. It also syncs well across platforms and is free for anyone to use. Outlook is used around the world in a business context, primarily because it's "the" Microsoft product. It also has a pretty decent user interface and easy to use features for managing your inboxes.
Because of all the things that make Outlook great are exactly what makes it difficult to recommend as an app. The corporate culture around this software means you're going to have to get used to new ways of doing things when switching over from Gmail or Yahoo! Mail if you want access to your work contacts too. This can be overwhelming enough such that many people just stick with their default mail apps instead and manage their personal accounts separately.
+ Solid syncing across platforms + Free + Easy setup process
- Syncs with only emails from Outlook accounts
- Microsoft login required on each device
4) Apple Mail
In Apple Mail, it is easy to set up your account. The instructions are simple and easy to follow. They'd rather you use Apple's iCloud Mail, but it is also set up to handle Gmail, Yahoo! Mail and Exchange. In addition, it has the ability to connect IMAP/POP accounts so messages from different providers aren't automatically deleted when they're attached in an email thread.
It's a very clean and easy to use interface. It has support for all the major email providers so it doesn't matter who you are using, they will be able to work with Apple Mail. The only downside is that there's no reminders or ability to sort by subject which can make things difficult sometimes if you're trying to find something specific in your inbox quickly.
The best part about this app? It comes preinstalled on iPhones! They've made sure their users have an easy time setting up accounts and adjusting settings while still making everything look elegant and simple at the same time.
-Limited reminders -Subject line is not always visible
5) Yahoo! Mail
Yahoo! Mail is one of the older email providers in existence and has been around since 1997. It's got a lot of features you can't find on other apps which makes it really great for those who need their inbox to be as customizable as possible.
-Lots of customization options -Not aesthetically pleasing
The biggest downside to this app? The huge advertising Yahoo puts out everywhere. They seem to think everyone wants ads shoved down their throat 24/hrs a day, but that would just get irritating after a while so we suggest turning off your notifications if you don't want an incessant barrage from them every time they have something new up on sale.
6) Protonmail
The Protonmail email system is a useful alternative to Outlook and Gmail if you're looking for an increased level of privacy. It's free for the first 500 emails per day and it also doesn't have a limit on storage space.
It may not be aesthetically pleasing, but this email service is one of the best in terms of security and usability you can find anywhere online. The only downside to Protonmail? You're limited to using their apps which are compatible with various operating systems like iOS and Android phones or Windows computers. But if that isn't much of an issue for your company then we highly recommend checking them out!
+ Great privacy features - Only available as an app