Both versions of Magento, open-source and commercial, are aimed to create a user-friendly platform to grow your business. You can access a code regardless of the version you are using. However, the open-source version is somewhat limited. It doesn't employ Page Builder, smart business tools, content staging, or business-to-business functionality. This results in increasing developers' costs with the open-source version.
Why Is It Advantageous To Move To The Cloud?
On-premises infrastructure is the servers and networks that you operate internally. The majority of new brands can't boast on-premises infrastructure since it costs a lot to manage and maintain it. That is the main reason most businesses are located in the cloud. The Magento programmers managed to create a user-friendly environment that has a rich array of benefits:
quickly scale resources up or down based on demand;
achieve economies of scale result in passing savings back to you;
manage and operate your business from one place using straightforward functionality.
While both Magento versions can function in the cloud, only the commerce version can be integrated with numerous cloud services. Fastly and Amazon are just some of them. The good thing is that you don't need to research and operate cloud service providers. This advantage makes the commerce version stand out in the Magento Open Source vs Commerce rivalry.

How Does Magento Commerce work to Eliminate expenses?
Reduces vendor managing and labor costs since it is incorporated in the several cloud services hosted by Magento.
The package includes the services for maintenance and upgrading the version. You can be sure your platform keeps up with the fast pace of the digital world.
Provides fixes and proactively manages key applications and cloud environments. It allows you to be preemptive rather than having a passive position. This eliminates the number of incidents and security lags which are usually expensive to resolve.
Both software and machinery equipment are operated by Adobe. It considerably streamlines to processes of fixing bugs and other problems.
The service provides an in-depth, cost-efficient support package to serve all business needs. You can always approach a support team and use pre-installed features. It is still more beneficial than hiring your own team to support your website.
On top of that, every merchant can make the most out of innovative technologies, well-elaborated functionality, and a client-centric approach. It is possible to self-operate your website using cutting-edge tools and external digital content.
Magento Open-Source or Commerce: Which Is better?
You can take advantage of both versions. However, with the free version, you will need to have a knowledgeable IT team. It is necessary to always manage the code and regularly maintain your website. For these purposes, you may have additional expenses on hiring an IT team. Magento Commerce is a full-featured option. You may use it out of the box. It offers easy stat with minimal resources. Moreover, you will spend less on maintaining and updating your marketplace over time.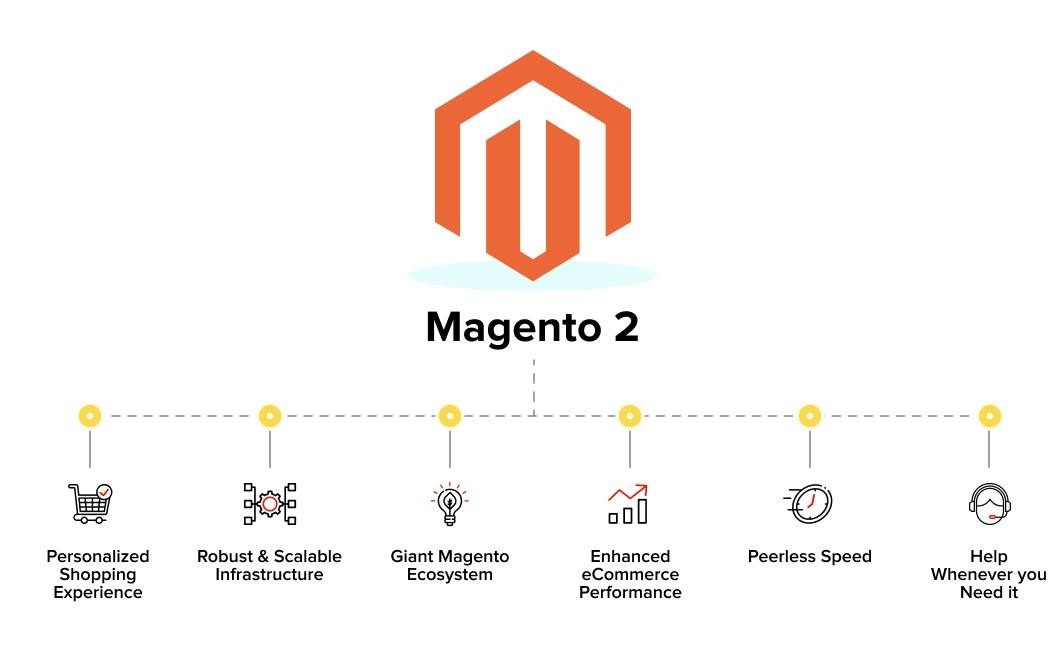 Conclusion
Once you switch to the cloud version of Magento, you can develop your brand more effectively and get a faster return on investment. This version is packed with all the necessary features that allow you to customize your website without spending extra fees on software, support team, developers, and designers. Delegate your marketplace development to real professionals and get revenue in no time.