Many newbies overlook the importance of video marketing. It appears to them that no one is going to waste their time watching even short clips, not to mention the long ones. Nevertheless, there are plenty of successful video marketing examples out there to contradict this point of view.
That being said, let's delve more into B2B video marketing.
B2B video marketing - Why is it a thing?
Video production is a blessing for the employees of both producing and consuming companies. The first ones get the chance to express themselves, while the others can rest a bit from textual information and enjoy someone's creativity.
So, back to the point. For B2B businesses, video promotion is a part of a digital marketing campaign that still maintains its important role. Video articles, tutorials, interviews, and many other forms of video content marketing stay popular among approximately 80% of consumers. Creators find this way of promotion effective as well. Almost 82% of businesses currently use it in their marketing strategies and plan to continue in the future.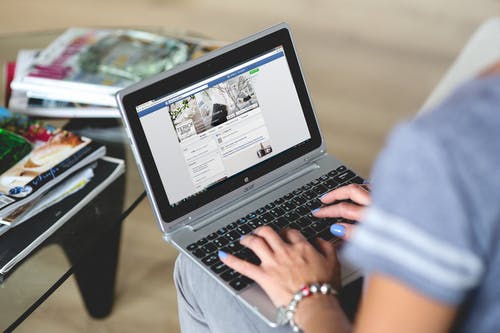 Top 7 tips on how to start a video marketing strategy
While it's clear that videos attract and engage a variety of people, how does the behind-the-scenes process of developing a cost-effective B2B video strategy look? There are 7 relatively easy steps to follow.
Step 1. Make sure you actually need videos
If it ain't broke, don't fix it. Video series can be completely unnecessary and redundant for some companies. Marketers and business owners must define whether they really need to develop and use video content strategy. And if they do, it's worth thinking about how to do it effectively.
Step 2. Define the goal of your strategy
The next step is to understand why a company needs to introduce business videos. Sales funnel conversion rate won't increase itself simply because a couple of cat videos were uploaded to the blog posts. There must be a purpose behind the content, and certain video goals should be defined:
how many views should videos get?
how many likes (and dislikes) are expected?
how high should the content be on the search results page?
It's necessary to think about these and other content marketing goals a company could benefit from.
Step 3. What does your audience think?
If your target audience appreciates videos, B2B marketers should conduct research on which content will suit their needs best. Usually, it includes such brand videos as:
event videos;
explainer videos (tutorials);
customer testimonials;
product reviews;
interviews, and many others.
Step 4. Choose your marketing platform
Choosing the right video platform requires knowing your audience's preferences. While the majority of people use YouTube, there are other possible options for uploading a product brand video:
Twitch;
Dailymotion;
9GAG TV;
TED, etc.
Step 5. Analyze
Promoting a product or service is impossible without collecting the data and analyzing it. It's vital to understand:
what types of videos receive the most attention;
what time is the most optimal for a video to be uploaded;
how many new clients were attracted by videos;
which people leave most comments and likes, and many other things to consider.
Step 6. Adjust
Learn from your mistakes and make some corrections to your B2B marketing video strategy if necessary. It's almost impossible to get it right the first time unless there is someone experienced and competent to assist.
Step 7. Enjoy the progress
Watch your views and likes grow and feel free to start working on the next project.
To sum up B2B marketing videos
It's more natural for people to actually see the subject rather than read a text about it. This applies to B2B companies as well. There is always a person behind every firm, not some sort of collective intelligence to whom it's easier to process enormous textual information rather than simply watch a video on YouTube or other platforms.
Companies can get a piece of advice from professional marketing teams concerning all types of marketing, including video promotion. Such agencies can be found in the USA, Europe, Canada, USA and other parts of the world. While it's entirely possible to develop and launch a marketing company by own efforts with 7 easy steps, opting for a skill never hurts.