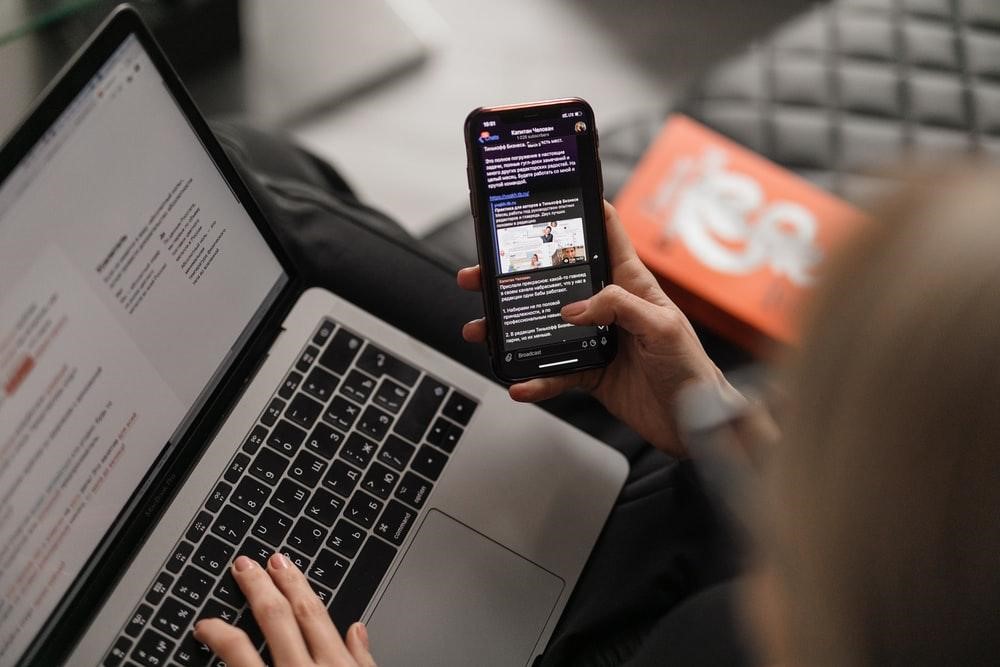 Because mobile devices are rapidly dominating the way we consume content on the web, it's vital to optimize your web pages for mobile.
Google says that page load speed is a critical ranking signal, which is why every online business owner strives to eradicate milliseconds from their page load speed score. But improving a page load speed for mobile devices has always been a pain in the neck for everyone.
Since Google initiated the Accelerated Mobile Pages (AMP), websites are now required to shave off page load time and thus improve the UX for smartphones and similar mobile devices.
Google's AMP is an open-source project that helps provide quick website content delivery. In other words, AMP is equivalent to an optimized, responsive website that allows your website in Google's top stories and reaches an optimal version of the web pages. It's ideal for content-focused websites like WordPress that require additional optimization for rendering on mobile devices.
Use the AMP for WordPress Plugin
With scores of internet users using mobile devices, it's important for website owners to identify a way for marketing their sites to generate new traffic. The best way to do that is through mobile optimization.
It's as simple as it sounds. If your website is not mobile optimized, it will be difficult for your viewers to see your content. A WordPress site has to be properly optimized specifically for use on small screen sizes. The resolution and the screen size need to be just right otherwise, your audience will find a different site to go to. Not to mention this may cost potential clients.
If you've decided to generate an AMP version of your WordPress website, you must then install and activate an AMP for the WordPress plugin. The easiest way of installing a WordPress plugin is to enter the plugin search in your WordPress menu. Note that the WordPress plugin directory is limited to only free plugins, but it's a viable option.
Enter the Plugins-Add New page inside your WordPress admin area and type the plugin name or functionality you're looking for. You will find a bunch of plugin options, but you can pick what's best for you. The AMP plugin works only when activated so remember to click the activate button to start using it on your website.
Utilize AMP Ready WordPress Themes
It's no news that mobile phones dominate most people's online traffic -over 53 percent of all global websites were served to mobile phones in 2019. Half of your online audience probably visit your site on their tablet, phones, or laptops rather than from a computer.
They also have little to no patience when it comes to website navigation which means your WordPress pages need to look and function perfectly on a smartphone screen.
Utilizing free minimalist WordPress themes can help you deliver a better user experience for your mobile users. Just think about it! If users enter your site and can't find what they need or have a difficult time navigating an unoptimized design, they're likely to never come back.
Imagine how frustrating it can be to browse on an unresponsible mobile design. The site loads slowly. You need to zoom in just to read the text, not to mention the laborious process of clicking on impossible to tap hyperlinks.
However, a mobile-friendly theme isn't just about making your WordPress site easily navigable. A survey from Google found that 98 percent of people were likely to recommend a brand to their friends after having a positive mobile UX. Optimized WordPress themes support your customer retention goals through a more positive mobile experience.
Get Accurate Analytics on AMP Pages
A great issue with AMP is that it can distort your Google Analytics data. Users of your AMP pages aren't tracked precisely and, in some cases, can even be double-counted.
For more accurate analytics, SEO experts recommend WordPress website owners using MonsterInsights, a Google Analytics plugin designed for WordPress. This AMP plugin can automatically fix your tracking so that you can gain real stat in your audience.
Pros and Cons of Google AMP
Digital marketing experts claim that Google's AMP project can help you rank higher in Google, and it optimizes the UX for mobile users on slow internet connections.
Most website owners, SEO experts, and marketers fail to consider the limited set of JavaScript, HTML, and CSS that AMP uses. That means WordPress users cannot add certain features and widgets to their mobile AMP sites. It limits the ability to add dynamic scripts like smart email option forms and Instagram-like boxes.
Google AMP does not support other analytics platforms and advertising options besides Google Analytics. Despite these challenges, Google is helping AMP pages by giving them a boost in mobile search. If a considerable amount of traffic comes from your mobile success, then Google's AMP support will work wonders for your SEO.
Even a few extra seconds could considerably reduce your WordPress's search engine ranking and your conversion rates. Using Google AMP can help you make sure that your website's pages load at a bearable speed on mobile devices. It's basically a user experience upgrade you won't regret making. People are super impatient; nobody wants to spend their time scrolling and zooming long pages – those extra seconds have a significant effect on your engagement metrics. In more concrete terms, AMP for your WordPress can potentially help you to:
Boost Customer Engagement and Traffic – AMP leads to a 100% increase in time spent on-site and a 10% boost in overall traffic. Boost Revenue - AMP is associated with an increase in online sales and ad revenue
Lower bounce rate – AMP can make your WordPress pages significantly faster so that fewer customers will bounce.
WordPress was a major partner in Google's AMP project – so it's no surprise that it is so simple to implement it on the platform.