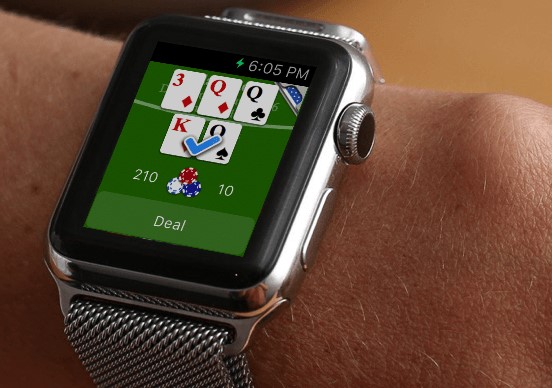 Wearable technologies present some of the most interesting daily gadgets, and smartwatches are slowly becoming the ultimate smart device for a modern user. Since their revelation at the annual Mobile World
Congress event in 2014, smartwatches have continuously evolved, adjusting to market needs, with unique features coming our way with every update.
One of the most exciting features is their tracking abilities, from health and fitness to monitoring schedules. But one trendy feature turning heads in the gambling scene is their potential to eliminate most inconveniences associated with gaming on larger devices such as mobile phones and personal computers.
Getting Started
Gambling on smartwatches closely resembles gaming on a smartphone, although such devices provide a smaller view. But, you should be all set, as long as you have the casino app installed and an account set up.
You can pair your smartwatch to your phone and install the apps on your phone. When opening your smartwatch, the apps will automatically install. You can then start playing as soon as you're done setting up. The upside is that a smartwatch offers gaming convenience as you can play your favorite casino game anytime and anywhere.
Choosing an Online Casino for You Device
Discovering an online casino platform and submitting your financial details without doing your due diligence exposes you to many potential risks. Therefore, choosing the right casino should take just as much effort as investing in a convenient gadget.
Since smartwatch gambling is still in its dawning stages, you might not find the wide variety of games as there are for smartphones and computers. However, most popular games such as blackjack, roulette, and slots are at your disposal as long as you know where to get them.
Also, confirm whether your smartwatch is supported by the casino you wish to play on. It is also critical to ensure that you are gambling on reputable licensed casinos to remain secure.
After taking these basic precautions, you can rest assured that games are conducted fairly, and you can withdraw winnings. But you should not compromise on service with casinos that have unreliable customer support.
The Perks of Gambling on Smartwatches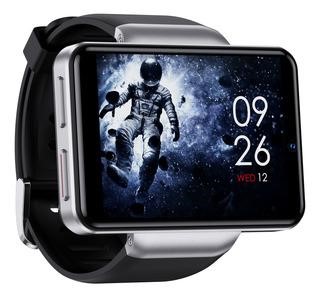 There are many advantages to gambling with a smartwatch that explain why pioneer developer, Microgaming, is interested in creating an all platform software for smartwatch gamblers.
Most of their advantages come from their small compact design, which is also a drawback in some ways. But the benefits outweigh the shortcomings after you get used to the smartwatch interface.
Nonetheless, one advantage is that smartwatches make multitasking easier. With a device that ties to your wrist, you don't have to keep cleaning hands or parting your pockets whenever an update pops up. Instead, you just lift your wrist.
Smartwatches are also more convenient when engaging in physical activities such as sports, as you don't have to worry about falling or losing the device.
You will enjoy an undistracted gambling experience with the small interface, as ad popups and unnecessary information gets cropped out. If you're lucky to get one of the long-life devices known for 10-day power retention, you will enjoy undisrupted gaming because the tiny screens consume less power than smartphones.
Taking Advantage of Cash Opportunities
"wrist gaming" a new growing trend just as instant-banking at PayNPlay sites is making all the difference for modern gamblers, giving them a better handle on casino games. After finding a casino that checks all the boxes, shift your attention to the best deals. These platforms want to keep you coming back for more. Therefore, they offer various rewards, including welcome bonuses, cashback bonuses, and loyalty points.
Besides bonuses, you should also find a casino that facilitates convenient, easy payments. This is where PayNplay casinos stand out. These casinos use Trustly as their transactions processor, eliminating the need for lengthy funding registration. Besides instant payments, they also improve your security by eliminating many registration processes such as passwords, usernames, and inputting financial details. But the legit PayNplay casinos are rare to come by. Therefore, you should refer to trusted third-party reviewer sites that present reputable casinos with the best offers and security features.
Since smartwatches are yet to establish standard design concepts, you might find that the different shapes and sizes make it impossible to come across a casino game that works on all of them. But this issue will soon be solved as gaming giants such as Microgaming narrow down on it.
It also feels awkward operating such tiny displays at first, but it might be even harder to quit after getting used to the convenience they offer.
Whether you are an avid or survey gambler, you should take advantage of every money-saving opportunity and technology that maximizes your gaming experience.