First of all, he writes a lot of documents ー these are permanent schemes, design documents and technical specifications. From there, the elaboration of various mechanics in the game follows. Build on proven products, innovate, and your products can carve a niche in the market.
The next point is writing configs. To make it easier for you, do not bother yourself with codes, it is better to make a sign that will help you quickly replace and match everything, and then export the data into the game. Speaking of which, another task for a game designer is to create economics, balance, monetization and content calculators. This is a time consuming task that cannot be avoided. This is why game designers need to create tools for themselves that make their work easier and more automated. In addition, you will not be ignored by fixing bugs, as well as participating in the operation and helping the players.
Another of the tasks is the selection of references (textual, visual) and descriptions. 2d art services by Whimsy can help to carry out the task of any level of difficulty. You will think that this work is more suitable for a screenwriter, but this is far from the case, you also have to do it. Let's say you want to bring something new to the game, tell the artist what he should paint. As a result, he draws the way he sees, and, let's say, you don't like it. That is why, for the desired result, you need to find a reference and set a specific task. This also includes the selection of naming, descriptions and texts. There are certain skills needed to be a game designer.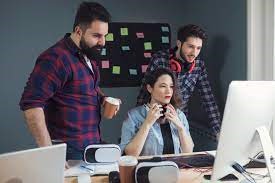 What skills do you need to be a game designer?
Beginners receive little money, therefore, in order to raise the level of your salary and position accordingly, you need to learn some competencies for some time. What do you really need?
logic and abstract thinking;
analytic mind;
attentiveness;
communication;
presentation;
argumentation;
originality and imagination.
In addition to them, professional skills that not every employee has, are welcomed. To learn more click here and get info. These include:
mathematics, probability theory;
psychology;
programming;
reengineering of gaming products;
knowledge of other languages;
management and management of the GD-team;
analysis of the market for gaming products, study of trends.
You don't need to have absolutely all of these skills, but with such abilities, you are more likely to be in demand in the industry.
One of the main challenges facing every game designer is to follow and communicate the producer's vision to the team. It is extremely important to understand what exactly he wants to see in the project, to hear what he wants and to convey to the team exactly. If you do not understand what they want from you, it will be very difficult.
The next point is the writing and updating of the GD-documentation. In fact, the more professional the skills and the higher the position of the game designer, the more he has to write documentation. The only exception can be the lead game designer, since he can shift this task to another employee.
Testing. A good game designer will not only do all of his work, but he will also check it. It is also your job to play what you yourself have done. This is a very important step. Do not forget about the finished project, you need to check how it is really completed to the extent that the whole team would like it. You take on more responsibilities and more responsibilities and thus grow in your career.
Do not forget about the calculation of characteristics, balance and economy, control of execution, configuration of the product and the creation of tools.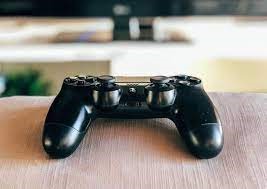 To sum up
Great game designer skills are always in high demand. If you have gained enough experience ー it makes sense to go to a small studio for higher positions, where you can feel very comfortable, and with a sufficient number of ambitions ー there is an option to open your own business. There are examples when truly large and successful companies grew out of this.