Employees are the driving force of a company. No matter if it is a team of five people or hundreds of people in an organization, the success of the company is highly dependent on the hard work and dedication of employees. So when it comes to celebrating success, motivating the employees, or giving a thankful gesture, some corporate holiday gifts are always a good choice. Think of the corporate gift ideas for your employees to pay them in the best possible way.
Instead of cheap and tired corporate gifts, think of the fresh and more appealing gift ideas that surprise your employees with the best. Give customized gifts to your employees to make them feel special. Gift them custom water bottles with the company logo, diaries, pens, cups, and much more that depict appreciation to the employee and give him more motivation to stay connected strongly even during the work-from-home. This piece of the action is good for the success of your company.
The following are some employee gift ideas that you can give to your employees to appreciate them.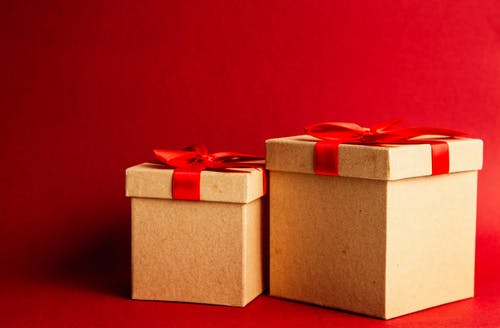 Small Plants
Loved by everyone. You can give small plants to employees to let them decorate their workspace and make it more exciting when it comes to working. It gives an elegant touch to the place where you sit. Plants give a fresh feel so you can give them those to brighten up their workstation.
Personalized Gifts
If you want to create some pure connection with your employees, customized gifts are always the best idea to give corporate gifts to your employees. For instance, customized gifts include mugs, pens, diaries, bags, headphones, etc. You can also give them items that are aligned with their hobbies. For instance, if some employees like football or love gardening. You can give them footballs and gardening tools as a gift.
eGift Cards
Gift cards have always been in when it comes to giving some gifts to anyone. The same concept can be used to give gifts to employees. For instance, when it is the work anniversary of some employee, a birthday or some good occasion for the corporate, you can send them gift cards as a gift. Similarly, to wish for some national holidays or Christmas, etc., gifts are the best choice to give gifts to your employees and remember them on special days and occasions.
Gourmet Sweets
Everyone loves sweets. There are a number of options on sweets that you can present as a gift to your employees. They would share them with friends and family and spread happiness all around. The sweets vary from some candies to gourmet nuts, fresh fruits to the types of cheeses, cookies, cupcakes, or chocolates. You can also male customized baskets to git those sweets. The sweets basket always looks delicious and attractive with colorful candies in it. It is one of the best ways to give corporate gifts to your employees.
Fun Desk Items
An employee spends 9 hours a day on the desk where he works. It would be a great contribution if you give them some fun desk items that help them be fresh and motivated all the time. For instance, you can give them mug warmers, customized coffee cups, salt lamps, stress balls, toys such as Magnagtiles or Lego, or some board games, etc. These special gifts will always remind them of your care for the employees and would make them feel happy at work.
Headphones
The employees sometimes get very uncomfortable due to the distraction that not only becomes a hurdle in their work but also introduces a delay in completion of work. For that, you can give some noise-canceling headphones to your employee or Bluetooth wireless earbuds that give them a comfortable working experience and could be used in their daily life.
All these small gestures contribute to the success of not only your business but also help you increase brand image in the market with happy employees.