The mobile marketplace can be an incredibly difficult sector to break into, especially as there are already millions of apps out there to contend with. However, once you're in the inner circle and you've amassed a following of invested consumers, it can be fairly lucrative. The beauty of app development is that you could teach yourself to code them with the help of a quality reading list, and maybe the help of YouTube. While you're developing your app, you'll need to make several financial considerations, from how you will manage transactions to how you will make money from your creation. If you've got an idea burning in the back of your mind but need to know how to manage the financial side of the operation, welcome to the chat. Below, we will discuss eight areas that you need to give thought to while building your app.
How Will You Make a Profit?
If you're looking to turn your app into a viable business, this will be the most important question you ask yourself. After all, you can't just break out into the world and expect to make a profit. There are many different ways that app developers monetize their work. Some apps charge a one-off fee for use of the app. Others include microtransactions that increase the user experience, like getting rid of ads, for example. You may choose to release a free app and make money through third-party ads, which will mean increasing your daily user count. Your profit potential will largely depend on the service you are providing and the way that you monetize your app.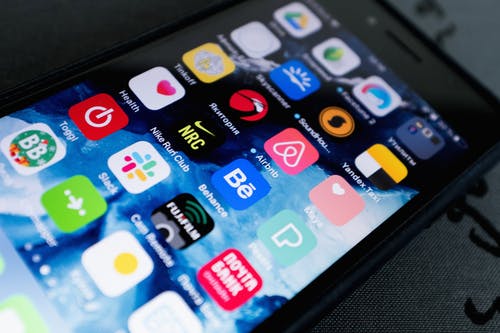 Projected Profit Path
This is a question of how long it will take for your app to make a profit. By planning this, you won't be sat on your hands waiting for customers to bite. Remember, if you're working on your own then all you're investing is time but, if you have a team, you're going to have to pay them (and as you know, money runs out). You will aim to have money coming in as fast as possible, while preferably spending less. The most obvious solution here would be to charge for use of the app. However, not everyone is willing to pay for the privilege, with some people even ignoring paid apps entirely. Offering a free version and a paid version might be the way to go to see money coming in sooner.
How Much and When Are You Charging?
Luckily, the majority of app payments on a small scale are paid immediately through the app provider. If you're planning on including larger transactions, like for extra content or a premium service, you need to decide what to charge and how you will collect charges. Take mobile casino services like ca.allslotscasino.com - they have a minimum buy-in and they know how much each game costs to play. Further, knowing their customer, they know that the cycle of gamblers will never completely disappear.
To help you decide what to charge for your service, you should check out the competition and see what they are doing. Your competitors are your greatest assets for information when it comes to making it into the top tier of app developers - whatever they're doing must be working after all.
Who Is Your Ideal Customer?
Leading on from the point above, you need to know your target audience to better your chance of appealing to them. If you're creating an app that helps students find new homes and read landlord reviews, for example, you don't want to develop an app that looks boring and dated; young people tend to be more invested in modern apps that speak to them. When you sit down and create your marketing strategy, this is the first question that you need to ask yourself, so you should answer this throughout the natural course of development.
What Security Will You Implement?
In this day and age, security is one of the top priorities when consumers decide whether they use a service or not. Your app needs to be security-tight if you want to stand a chance of breaking in and playing with the big boys. You will be personally responsible for your users' financial details and other information. To help people decide whether your app is safe, you need to display any security verification certificates you have. Also, you need to ensure that you are fully transparent about what details you are going to collect about someone.
App Scalability
If you do well, the chances are that your app will need to grow. This will help to patch issues and show users that you care about your app. To grow your app, you need to have a solid marketing strategy in place. Once you've established your initial users, you can create a referral program that will spread awareness of your brand via word of mouth. Further, creating bonuses and special features for your newcomers will help to increase your user count. Once you need to scale your app up, how will you go about paying for the development? On the flip side, you need to know when it's time to cut your losses and scale down.
How Much Will Your Project Cost?
Somewhere along the line, you need to sit down and work out exactly how much your project is going to cost. Will you need to hire people? Do you need to take any courses? What type of server are you going to need? What are your ongoing maintenance costs going to be, and how much of the budget will you allocate for this? There are a lot of questions to consider when it comes to app development costs, and it's your job to work them out to the letter - this can then help you decide what to charge people.
Going Forward
Once you've completed your final financial model, you are going to be satisfied and feel like you never need to address it again. However, as the life of your app goes on, you will need to revisit and edit your plan. To stay on top of your financial game, you need to collect data and review it regularly. Taking an agile approach to development will keep you from cementing your financial plan in stone. New app developers will find this more helpful as it gives them more options down the line. If you need support later, you can call upon the app developer community; there are plenty of Apple and Android development forums that you can sink your teeth into.
Creating an app will be a fun experience and can wind up making you a lot of money. However, it's not a walk in the park, and there are numerous questions you need to answer before you even begin the development process. Your highest priority considerations today should be how you are going to secure user information, who your target audience is, and how much your app will cost overall. Once you know these things, the rest will come naturally. To create a profitable app, don't think you can go it alone - you will need a team behind you to keep the wheels turning.