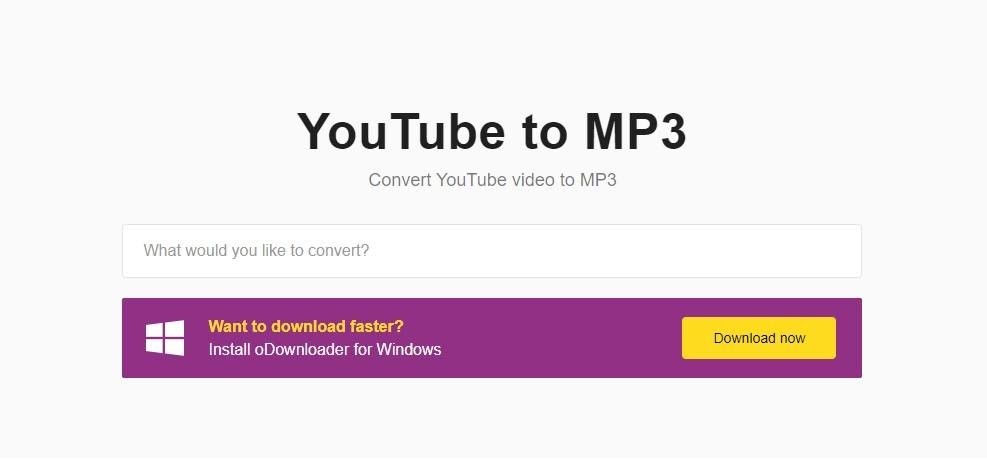 YouTube is a convenient video hosting with tons of content. Its main disadvantage is that videos can't be sent to someone. Moreover, you cannot insert segments into your video during editing or use its audio sequence without a picture. Even YouTube Premium doesn't provide the possibility to get videos for private use.
However, such restrictions don't mean that the video you like cannot be downloaded using third-party tools. For example, the oDownloader service opens up the opportunity for users to save videos from YouTube, Instagram, Facebook, VKontakte, and other hosting sites for free. It also allows you to receive only the audio track: this is the purpose of the YouTube to MP3 converter, which helps to download the music immediately.
Convenient Ways to Download YouTube Videos to Your Phone
The oDownloader service provides two great ways to get videos to your computer or phone. Both are safe, reliable, and fast enough. The user does not need any extra skills to work with them. Even if you never worked with special tools for your phone before, you can do it quickly. You can use a mobile browser on your smartphone or work via a simple app. Let's see what each way offers to you.
Via mobile browser
To get a video, you need to copy the link to it on YouTube. Then, you have to open the oDownloader and paste the link into the dedicated search field. The service will select for you several options for audio (MP3) and video (MP4) of different quality, from lightweight 240p to 4K format.
The file will be sent to the folder specified by the user. Sometimes, files appear in a folder that has the same name as the app. If you find it difficult to find the file, go to the "Gallery" or "My files" and sort your content by the date it was updated.
Working with a dedicated application
The application is available for all desktops and phones based on Android OS 1.0 and higher. Saving music, movies, or audiobooks using the application is somewhat faster. If you need to download video and audio files quite often, it is better to download an app and use the maximum number of options. Moreover, the service works for free.
Converting videos to MP3 online is as easy as saving videos. You copy the URL, insert it into the search menu, wait a couple of seconds, choose the optimal quality, save, and listen to your favorite music even when you don't have access to the Internet. By the way, you can even save entire playlists in this way! Cool and easy, isn't it?