Trading and investing on the go
With the advent of technology and the digital era that we live in, more and more people are prioritising convenience and ease of access when it comes to their daily lives and activities. This is evident in the rise of e-hailing services, online food delivery platforms, and other on-demand apps and services. Similarly, this applies to investment and trading opportunities. Market information, such as currency fluctuations and stock movement, is readily available to traders 24/7.
Due to the ever-changing market conditions and the global circumstances that affect trading, it is of utmost importance for traders to be in the know at all times. This is particularly important if the chosen Forex trading strategy is heavily dependent on daily activity. This is why having a Forex app on the go can make things that much easier and convenient.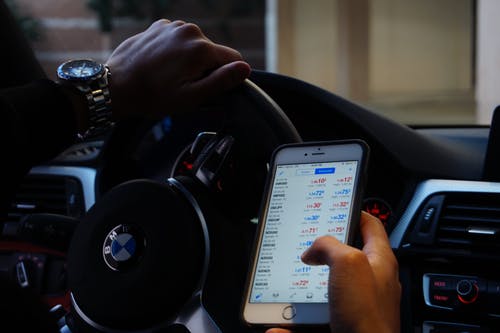 What to look for in a Forex app
Not everybody can spend hours in front of a desktop or laptop screen, however, without even realising it, scrolling through one's phone or tablet for the better part of the day has become pretty much the norm. This is why Forex trading apps have become so important for those in the field. While there are no set rules or guidelines for choosing which trading app to go for, there are some that have proven to be quite popular amongst traders. Metatrader 5, for one, is said to be one of the most known trading apps. It reportedly has an overall rating of 4.5/5 on the Google Play Store and 4.7/5 on the iOS App Store. AvaTradeGo is another one worth noting, with a 3.5/5 rating on the Google Play Store and 3.4/5 on the iOS App Store.
Regardless of which smartphone or device one has, the popularity of these two, particularly, may be because they are free to download and compatible on both Android and iOS operating systems.
Making the most of the app's features
In making the most of your chosen trading app, there are several features or characteristics that are generally offered by each that you should be cognizant of. What makes a great Forex trading app is generally real-time updates, analytics and tracking, additional educational resources, and functions that accommodate both novice and expert traders. Moreover, some apps go as far as offering you your detailed trading history for reference, access to financial news, and charts or analysis tools to map out market activity and ultimately guide your trading decisions.
As previously alluded to, access to financial news and global conditions has a direct impact on one's investments. For example, lauded as one of the safe-haven currency pairs, many reputable apps can provide guidance and consistent updates on the options to trade GBP and USD and the impact of global economic conditions on the particular currency pair. The GBP/USD pairing is said to be the third-most popular in the world. This is attributable to the stability of Great Britain and the United States' economies. Despite the perceived stability, news on the latest political events and economic factors remain relevant in order to strategically position yourself in the market and identify the most opportune entry and exit points, which most credible apps offer.