Chatbots used to be a pleasant novelty with little real value, but they are now an essential tool in the business sector. Of course, creating and maintaining a chatbot is time-consuming and expensive. AI bots now come not only as chatbots for chatting with the consumer, you can check out voice apps that will communicate with customers and generate leads.

However, there are many compelling reasons to use a bot. This article will help you grasp the most significant advantages of chatbots for businesses and consumers alike. Get the whole picture and decide for yourself if a bot is a good investment for your business!
Before we get into the most significant advantages of chatbots, you need first learn what a chatbot is, how it operates, and so on.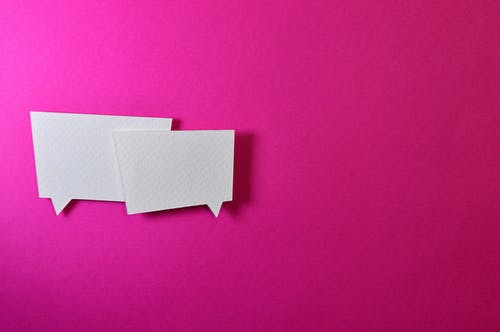 The most significant advantages of chatbots for your business
1. They offer your business a personality.
Chatbots may assist you in presenting your business to consumers by giving it a face. For many consumers, the chatbot is their first point of contact with your company, which may be much more intimate than a phone or email discussion.
A chatbot's personality has a significant impact on the user experience and is a key element in how the user views the conversation. Numerous variables, such as your corporate identity, the duties the bot is intended to do, or the preferences of your target group, all play a part in developing a chatbot personality that suits your business.
2. You are instantly accessible.
In contrast to conventional customer care, your chatbot is accessible 24 hours a day, seven days a week. It provides assistance to your clients even on weekends and late at night. It is also unimpressed by a large volume of requests. A bot can effortlessly handle all of them at the same time without being overburdened.
If your chatbot is unable to answer a query, consumers may be routed to a human employee. Outside of service hours, a note may be left for customer support, which will respond by email the next business day.
During business hours, the customer may be sent straight to the live chat. In this instance, the chatbot can answer all typical customer care inquiries, freeing up a significant amount of time for the customer service staff. A human employee can answer the most complex inquiries.
3. They have the potential to boost your sales.
You may greatly improve your chances of completing a deal if you can get the appropriate information and offers to your prospective consumers at the right moment.
This will be made easier with the assistance of a chatbot. A chatbot, for example, may provide proactive assistance on your website and follow the user while he navigates the website or online store. It may also advise and support the user, for example by assisting him or her in selecting a purchase or pointing out relevant deals.
4. They provide the groundwork for your conversational marketing approach.
Wouldn't it be wonderful if you could interact with your consumers on equal footing rather than convincing them to fill out a contact form? This is where chatbots step in and initiate a conversation with prospective consumers. Instead of following a set lead funnel packed with marketing materials, they react to client queries and issues on an individual basis.
Voice Bots are another fascinating channel for your conversational marketing strategy, which may be built effectively on the foundation of a bot. It expands on the concept of dialog-based marketing. Simply transferring communication from the company website to the voice assistant. Communication becomes even more akin to that of a casual chat in this manner.
5. You can learn about consumer behavior.
Another significant benefit that chatbots may offer for companies is the information they can provide about consumer behavior. The queries, issues, and popular items discussed in chatbot interactions may provide important information for your future company strategy.
You may, for example, improve your content strategy depending on your consumers' queries and issues. You may investigate what motivates your consumers and the issues they encounter. This allows you to design material that delivers the appropriate responses.
These insights may also be used in your product portfolio. You may, for example, recognize popular items and display them prominently in your shop. It is also conceivable that your customers may request items that you do not already offer in your product range. In this scenario, you may include the items in your assortment.
6. Chatbots offer real-time feedback.
You have undoubtedly had your own experience with it. You send an email to customer support or wait in line for an eternity on the phone hotline. Unnecessary wait periods are eliminated with a chatbot.
Users get quick responses to their inquiries. It is sometimes unnecessary to speak with a human employee when asking basic inquiries regarding the company's offerings or the progress of a purchase. As a result, the client has addressed his or her issue in a matter of minutes without having to wait for feedback. This not only relaxes your customer support staff, but also guarantees higher client satisfaction.
7. They enable communication via appropriate channels
We are all creatures of habit and prefer to communicate via channels we are already familiar with. Companies may use a chatbot to be visible on their website as well as on social media. As a result, they can provide consumers with the most diverse range of contact choices.
A website's content or product portfolio may rapidly become overpowering. Frequently, a user will have to search for a lengthy period and navigate a complicated menu before obtaining the information they need.
Chatbots are much superior than humans when it comes to coping with large amounts of data. They may search a database for the information they need and make it accessible to the user in seconds. This saves the consumer a lot of time and anxiety while looking for information and allows for a stress-free purchasing experience.