Teaching can be a challenging career. But, as with so many other industries, various apps can make the labor easier.
If you're an educator, the following apps could be particularly useful. Keep in mind that, although this list covers specific apps for educators, you can also recommend apps for your students.
For example, you might suggest that your scholars use a collaborative note-taking app or service to improve the quality of their notes.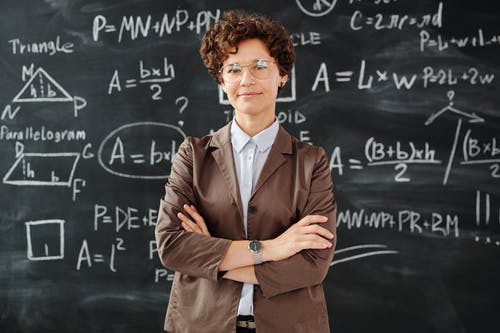 Zoom
Zoom may not have initially been regarded as an app for teachers, but during the Covid-19 pandemic, when virtual learning became commonplace, it transformed itself into one.
In-person schooling may once again be the norm now that the pandemic is winding down. But Zoom could still be useful for teachers as a means of connecting with students who might not be able to attend class if they're sick, traveling, or otherwise unavailable.
A teacher can also use Zoom to supplement his or her income by tutoring students from virtually anywhere in the world.
Google Drive
Google Drive is another general app that may not be aimed specifically at teachers, but can nevertheless be quite useful.
Google Drive offers educators and students a convenient means for submitting and storing assignments. Through Google Drive, a teacher can also edit a student's work efficiently, which enables you to spend less time on grading.
Shifting to Google Drive can help schools and students save money as well. Submitting assignments via Google Drive doesn't require the use of paper.
Kahoot!
Kahoot! is an app that may be ideal for teachers who instruct fairly young students. Such teachers often find their students are more interested in lessons when they resemble online games.
Kahoot! allows users who lack high technical skills to create mobile games that feature their chosen questions. Thus, you might devise ways to promote Kahoot! as a study app for your students.
Remind
Most educators have learned that students often need to be reminded about due dates, assignments, class schedule changes, and other deadlines. Remind is an app originally designed for students that empowers teachers to send out mass reminders to students.
Classtree
Classtree is a useful app for any teacher who repeatedly has to collect consent forms from parents during the planning of field trips, show graphic videos in class, or do anything else that may require parental consent. Similar to Remind, it lets teachers notify parents about upcoming field trips or class lessons to which some parents may have an objection. Perhaps more important, it also allows teachers to attach digital consent forms that parents can e-sign.
Additio
Additio is essentially based on the principles of high-quality team management apps. However, instead of managing employees, Additio users manage student performance and records. It can help you track attendance, calculate and record grades, and other vital functions.
Epic Unlimited Books for Kids
Teachers sometimes need to strike a balance between ensuring their classrooms are stocked with enough kid-friendly books and also not spending too much of their own money on those resources.
With the Epic Unlimited Books for Kids app, teachers gain access to more than 40,000 books for young readers, which helps everyone save a lot of money.
These are all options to keep in mind if you're a teacher looking for apps to make your life a little easier. Best of all, most of them are free.