In the age of rapid digitalization and especially electronic media, advertisements have undergone a transformation as well. The new form is called digital signage, whereby advertising messages are displayed on an electronic display for public viewing in real time. This creates opportunities to communicate with the audience or visitors, who can be given targeted messages suited to their needs and interests.
Why use digital signage?
There are numerous answers to this question. Let's begin with an overview of the primary reasons why digital signage is commonly used. Of course, the fact that digital signage is still relatively new means companies are free to draw on their creativity and do things in a way they think works best for them.
Digital advertising brings increased efficiency and effectiveness
There is no doubt that even conventional forms of advertising have gradually become more like digital advertising. As a result, new technology is continually being used to create more interesting and targeted forms of communication. The biggest advantage of using digital signage is that in contrast to other forms of advertising, it offers the option of individualization. In other words, this form of advertising allows for messages to be displayed based on the viewers' activities and demographics. This can be done using the data that is collected from a number of sources. The sources may be varied, for example, online or offline activity on social media channels and company websites. Find out more at https://www.mandoemedia.com/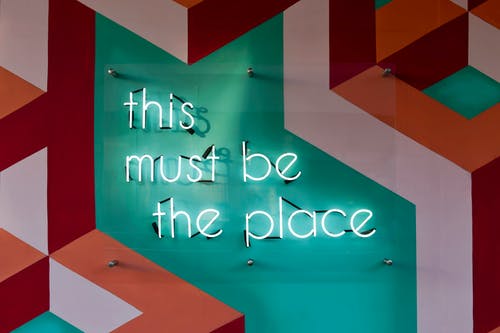 Digital advertising costs less than other forms of advertising
Since it offers targeted communication, digital signage can be used to deliver more sophisticated messages. For example, it is possible to show the most relevant news items as desired by the audience based on their interests and online activity. Besides this, various surveys indicate that people consider digital advertising more attractive than other forms of advertising because it is precisely customized.
Improve the brand image of organizations.
Digital signage is a widely-used form of communication in shopping malls, airports and other public places. It enables the organization itself to be mentioned and its most important values transmitted with clarity. In addition, it can also provide information about various programs (business hours, sale information and discounts, etc.).
Digital signage can be used to teach and entertain
The fact that digital advertising has a specific function means it is possible to display an interactive game or give information about opening hours. This form of communication makes use of the aspect of entertainment for both children and adults in order to achieve its goals. Digital signage is also used a great deal in museums, where visitors can be given information about the exhibits and historical facts with ease.
Digital advertising is easy to use
Organizations that are just starting out with digital signage should not worry because it is very simple and does not require extensive knowledge. For example, you do not need prior experience or training to install and use digital signage equipment.
You can never go wrong with using digital signage to display your business. It improves the efficiency of your marketing strategy, it's easy to use and less costly. You can customize and hence grow your brand.