As people begin to return to normalcy and gather with friends and family or head out on vacation, there's still plenty of opportunities to engage in online games with friends and family no matter how far away you are. You might find: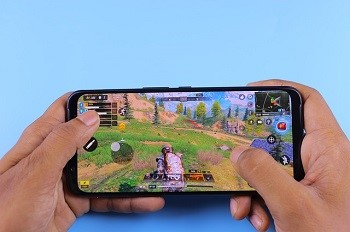 Exciting board games that have been converted to virtual games
Fun party games from an app
Brain teasers that force you to compete against your friends and see who has the highest knowledge in a particular subject
What are the best online gaming apps this year? There is no single answer because it varies very slightly based on the type of device you are using. That said, whether you are on an Apple based device or an Android-based device there are games that you can find with enticing original characters and plot arcs as well as more creative games like jigsaw puzzles, chess, dominos, or crossword puzzles, or even free online versions of classic games like battleship.
That said, let's look at the top 4 online gaming apps for 2021.
Among Us
Players who are a fan of games like Mafia will truly love this multiplayer social game. Among Us gives you the opportunity to take on the role of a crew member on either a planetbase, sky headquarters, or space ship. Your goal is to get your ship together and with your group of people head back to Earth. Your group of crewmates can be people you know, friends and family with whom you are playing or complete strangers who are also playing the mobile online game. There is one hiccup. A single member of the crew is not actually a crewmate but rather, a parasitic alien who can shape-shift. This parasitic alien will sneak through the ship, sabotage the ship along the way, try to deceive other players, and of course kill everyone off without being identified. It can be downloaded through the App Store on Apple devices or the Google Play Store for Android devices.
Houseparty
Another fun option for easy use with friends and family is house party. Houseparty is actually a video chat app and using this app you can create a special video chat room we're up to 8 friends and family can join you. Once everyone is in the special room you can all play virtual games together. There are a few different games offered so this gives you a bit more flexibility and variety. You can play games like heads up, that fun schoolyard game played on rainy days, as well as you know or even trivia games where you can show off your knowledge.
Apple Arcade
Apple arcade for iPhone users is a mobile gaming subscription that you can use via an app which provides you with over 150 games. What all do you get? You get nostalgic games that the older members of your family will love such as Frogger in Toy Town or Pac-Man Party Royale. You can also enjoy original games like Ultimate Rivals or Crossy Road Castle.
Google Play Pass
If you use the Google Play Pass App on an Android phone you can enjoy similar access to a range of nostalgic and original games. The Google Play Pass comes at the same cost as the Apple Arcade but includes over 350 games. Players who admire the traditional board games will love the virtual version of Risk, or the classic Monument Valley game, or even the Star Wars games.
Gaming on Vacation
Knowing the top online gaming apps for 2021 makes it possible for you to enjoy online gaming when you head out on your holiday. Even if you are far from home you can still enjoy things like online bingo with your friends. Players can enjoy free slot apps when using a smart device with easy support and usability, and find great ways to spend down time after a day of museums and cultural activities. When you were on vacation you can still use things like your Google Play Pass or your Apple Arcade to access hundreds of games no matter where you are. You will easily pass away the time in the evenings after a heavy day of vacation activities or while you are sitting in the airport waiting for your plane. This type of virtual gaming provides opportunities for you to play dozens of classic games as well as original games in a multiplayer setting so that friends and family can engage with you throughout your holiday.