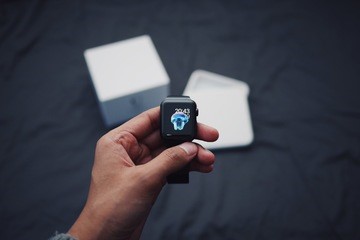 If you are looking for a great gaming app this year, take a look at some of the top Apple app releases:
Beyond a Steel Sky
Call of Duty: Mobile
Slot Apps
Blek
Clash Royale
Beyond a Steel Sky
If you are looking for a fun, science fiction style game that involves levels, characters, and futuristic plot arcs, then this is one to consider in 2021. This game is one you can get through an Apple Arcade app. The game is actually a revamp of the previous 1994 iteration by the name of Beneath a Steel Sky. The game is one with a fun cyberpunk theme, one that works as a 3D thriller. The game takes place in the future where the world is controlled by AI. There exists a dark truth which players must uncover while learning about different conspiracy theories and hacking the existing systems.
Call of Duty: Mobile
For those who love Call of Duty and want to capitalize on the enticing game design and challenges without being tied to a computer, there is an excellent app compatible with iOS devices. This is a first person shooter game that has been popular for years. This new mobile version features battle royale style combat allowing for mobile users to play against friends while on vacation or at home. Additionally, there is a multiplayer mode that allows you to play a five person team vs team combat scenario. The game was released in 2003 but has continued to improve by offering people an opportunity to play in a virtual environment in World War II, with a series of locations, challenges, and games. Modern iterations provide settings beyond the war such as outer space shooter situations, futuristic worlds, and even settings in the Cold War.
Slot Apps
If you prefer games you can play that offer a range of casino style fun and entertainment, alongside opportunities to win money, then consider these. Slot apps have grown in popularity over the last few years, particularly after lockdowns forced individuals to search for additional sources of virtual entertainment. As manufacturers responded to the demand for new games and apps, users were given an array of options, like free slot apps usable on smartphones and smart watches. Players can download entire slot apps from an existing online casino which offers a suite of online games, or download individual games. Some of the top games include:
Gonzo's Quest
Thunderstruck II
Starburst
Major Millions
Twin Spin
Mega Moolah
Blek
Do you prefer games that challenge your intellect? Maybe you like to play board games and not multiplayer combat simulators, then Blek is the game for you. Blek is a slightly different game but regardless is still extremely popular. This game is well regarded for having minimal artwork and design elements mixed with simple to understand rules. The game came out in 2013 and has risen in popularity amongst iPhone users because it forces you to create patterns and complete puzzles. What's more, Blek is commonly regarded as an open ended player experience, one that is a mixture of modern art and puzzles.
Clash Royale
Clash Royale is a multiplayer online game that combines elements of defending territories with collections of cards or resources. The game was released in 2016 and has remained popular as a top mobile app ever since. This game is a freemium style app that offers chances for real time strategies within the game world. It uses a tower rush style game where the goal is to destroy competing towers while also working to maintain cards and health.
Gaming Apps For Your Holidays
Whichever of the gaming apps you decide to download, you can enjoy online gaming on holidays far from home, like Indian sports betting sites while relaxing on a beach in Goa with your friends. The greatest part of having different gaming apps on your phone is that you are set up for success and fun no matter where you are. You can access these games and more with subscriptions on your Apple devices or with individual game app downloads and then have access during your downtime. As you travel you can take a few moments while waiting for a train or a plane playing games. As you vacation you can play competitive games with your friends with you on vacation or back at home. Gaming apps provide a wonderful, virtual entertainment form while on holiday.