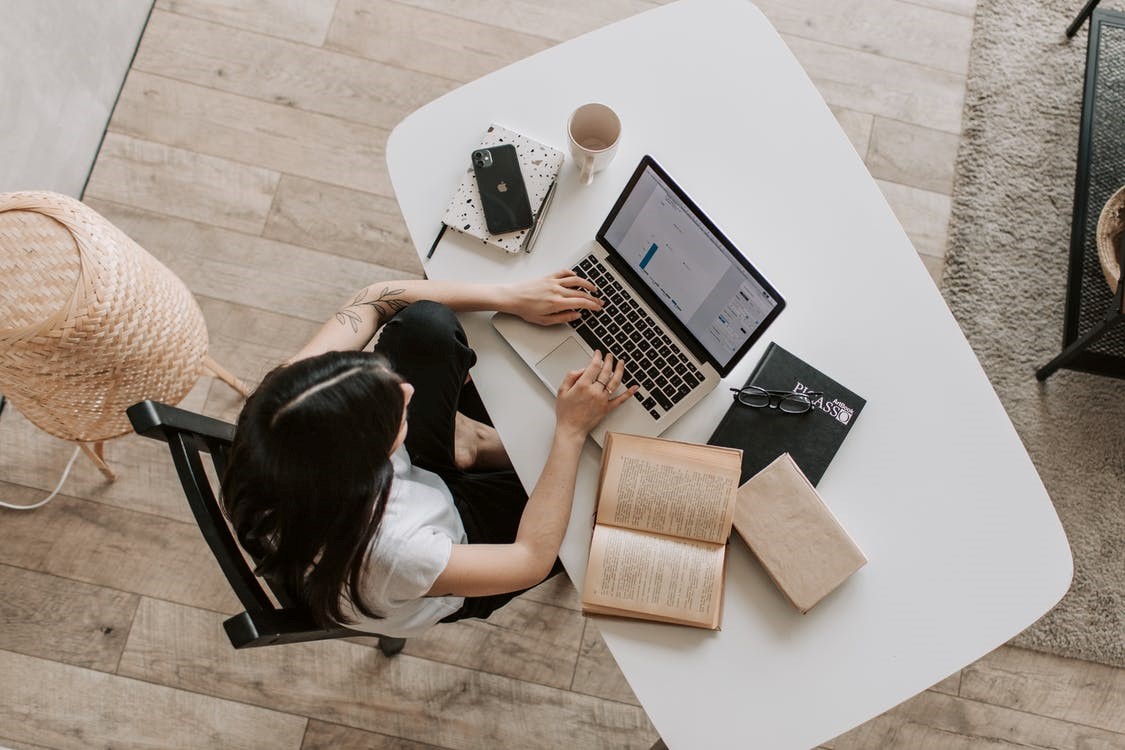 Transitioning from a 9-to-5 job to a remote work model can be a challenging process. Finding the work-life balance will undoubtedly be tough for employees. This can negatively impact focus and productivity.
It's easy to stray off course when distractions and personal life bleed into work schedules, especially when corporate-level supervision is absent.
As an employer, you also have your work cut out for you when managing remote workers. Unfortunately, the reality is that you can't escape it. Remote work is becoming the new job standard. Growmotely's The Future of Work report showed that 61% of employees prefer working from home full time.
Whether you're managing experienced freelancers or employees who are still adjusting to the remote work standard, you need the best software for managing remote employees.
These are the top 3 tools that will help you achieve that goal.
Traqq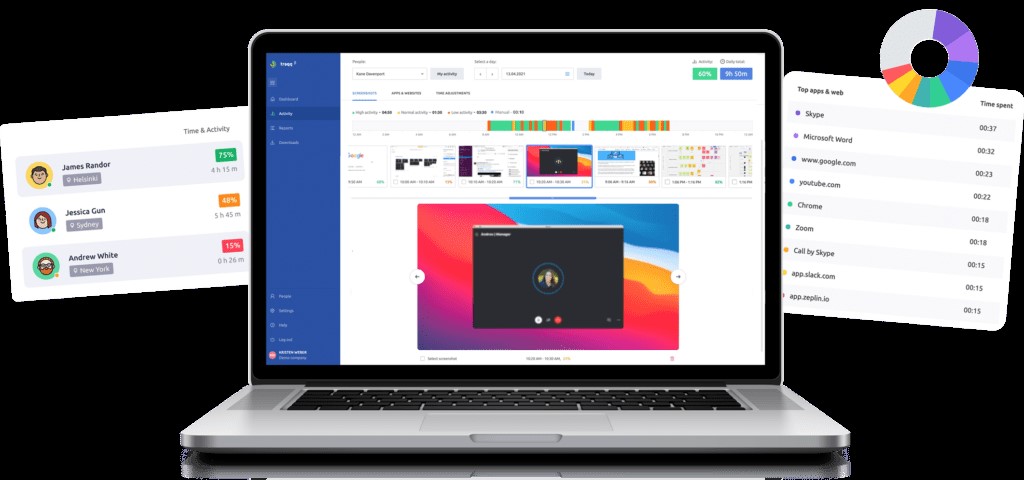 Traqq is one of the best productivity tracking apps to go for if you want to respect your employees' privacy and accurately monitor their work activities. It's a lightweight tool that can be easily downloaded and installed, and it requires only a tiny chunk of computing power.
Once installed, Traqq launches whenever the computer boots up and perches on the taskbar. The app begins to track activities after the Start button is pushed.
Users can easily generate timesheets at the end of each day, week, or month using the dashboard.
As a manager, you can use the tool to analyze and measure your employees' activity levels. Aside from tracking time, it also monitors the apps and websites that your team spends their time on. This way, you can identify and eliminate distractions. The program takes screenshots from time to time to let you in on what your team is doing. However, those screenshots are always blurred out, protecting their privacy.
You can choose to disable recorded hours and screen grabs if you don't see the need for these reports.
TalentLMS
You need a learning management system to help teach your remote employees new skills and bring them up to speed with new project processes. TalentLMS is a tool for such purposes.
You can quickly create courses for both inexperienced and advanced users. In addition, the program supports different types of multimedia, including presentations, iFrame, and videos.
What's more, the in-depth reporting and advanced user management features can help you track your remote workers' learning process.
While TalentMLS comes with different plans, every plan supports building courses, gamification, multitenancy, branding and customization, and blended learning.
Asana
Asana is a cloud-based project management solution with all the tools to help you manage your teams and collaborate with them from one dashboard.
The platform has a robust project management section that allows you to create tasks and subtasks, manage assignees, and track project progress, among other functions. Asana's communication tool lets you stay in touch with your employees as you review and update projects.
It's also easy to customize your workspace within the platform. For example, you can easily filter and sort your tasks using the Views feature.
Most importantly, managing your teams is a breeze. You can add third-party vendors to your management area as guests and give them limited access to specific projects and meeting areas. Asana also supports integration with other tools such as Google Drive and Dropbox for heavy file sharing.
Final Words
Finding the right remote employee management tool will help maximize the work-from-home model. As a result, you can now stay ahead and get even more from your team.