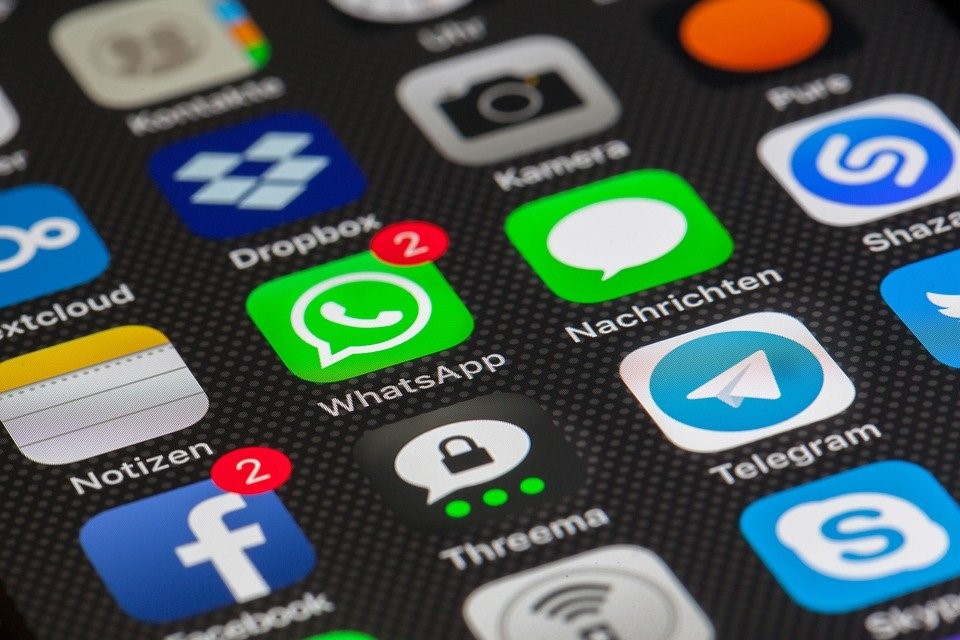 If every day is groundhog day and you can't keep up with the lecture flow of information, see the list of apps that will make your study routine easier.
Smart alarm clock
Suitable for those students who have a hard time waking up in the morning and, because of this, are periodically late for the first class. How is it different from the alarm clock on your smartphone? Because it is not so easy to turn off at the touch of a button. The app offers to solve a simple task, but it will be enough to start a sleepy brain.
Audiobooks
A great solution for students who are often assigned to read a lot of literature. And it sometimes takes more than 24 hours to do so. The Book Aloud app can help solve this problem. Find the book you need and listen to it while you're driving home from class, for example. The program has wide functionality and you can download add-ons, such as reading a book with a different voice.
Recordium (voice recorder)
Compared to other voice recorders, Recordium has one advantage: it allows you to highlight important segments of the recording. This seemingly small thing means a lot. For example, if you do not want to listen to a recording for an hour and a half, you can listen to the market segments, which will save a lot of time.
MyScript Calculator
This calculator can recognize handwriting and solve handwritten examples. You can check if you have solved the exercise correctly.
Coursera
The educational platform Coursera has its app. You can use it to study many disciplines, from language to information technology, for free. The authors of the programs are the best professors from the world's leading universities. Video lectures are often in the original language, with or without subtitles. So it's a great way to pump up your English and knowledge in other disciplines.
QuickReader
This app teaches speed reading, a very useful skill for the 21st century. The app identifies a starting level and tells you how to speed up your reading, gradually making the tasks harder to practice.
Evernote
Without time planning in school or at work, it's tough. The Evernote app teaches you that skill. You can use it to plan things, mark them in order of importance, indicate places to visit, and calculate the time. You make your own to-do list, for example:
do my homework for me;
help my friends with a homework;
clean the room;
meet with friends.
TimeTable
If you don't want to carry around a fat diary with a schedule, just install the TimeTable app on your smartphone. In it you can distribute classes by days of the week and time, indicating the necessary audience. There is an opportunity to leave notes with homework or mark the date of the test or exam in the subject.
Photomath
The Photomath app uses your smartphone camera and text recognition technology so that you can point your device at an example you want and not solve, scan it with the program and wait for a detailed solution.
Besides the printed text from a book, a textbook, or a teaching aid, Photomath recognizes handwritten text from a notebook or a paper, solves problems with integrals, fractions, matrices, builds graphs, modifies formulas, and much more. Photomath is almost an ideal assistant for school and university students studying the exact sciences
Microsoft Math Solver
Microsoft Math Solver is another assistant for algebra, trigonometry, statistics, arithmetic, and other problems. The application knows how to recognize printed and handwritten text, and after scanning it gives detailed solutions of examples or problems so that you can not only cheat but also understand how it works.
There you can also watch video lectures on the topic, read examples, learn new data, and more.
Microsoft Office Lens
Microsoft Office Lens is an indispensable assistant for scanning boards with lectures and complex formulas, homework, and other useful information. The program scans all kinds of surfaces, including slate boards, flipchart stands, and so on.
The result is converted into PDF format and sent to the cloud, to another device, or a classmate. However, it is necessary to consider that during scanning Office Lens catches any glare and reflection, so before digitizing aboard make sure that nothing interferes with it.
ABBYY FineScanner AI
ABBYY FineScanner AI is a highly customizable program for recognizing texts, pages, lectures, notes, books, tutorials, and so on. Using the application from any printed or handwritten page you can create a scanned file in PDF, DOCX, XLSX, PPTX, JPG, and other popular formats. There's also a text recognition system in 193 languages, as well as uploading finished results to e-mail, cloud storage, other smartphones, and so on.
If desired, ABBYY FineScanner AI and its BookScan feature can scan books or magazines in full form with automatic separation of spreads, removal of page flaws, and creation of an editable copy of each page.
SpeechTexter
SpeechTexter is an application with an electronic voice recorder that can translate speech into text. Incredibly handy in lectures and classes. The magic of conversion was entrusted to the Cloud Speech API artificial intelligence, which is used in the Google Assistant voice assistant.
SpeechTexter translates speech into text format in more than 60 languages. The program works without the Internet if necessary, but you need to download the required language package.
HandWriter
For a higher level of cheating, there is HandWriter. It converts typed text into the handwritten text to hand in your work to your teacher. Users praise its good imitation of human handwriting, including slant, cleanliness, spacing of letters and words, the color of pen, etc. But the final result doesn't always look perfect the first time, so you'll have to play with the settings first.
HandWriter's database has transformations for outlines, tasks, essays, term papers, and so on. Support for various text files including DOC, TXT, and PDF is also available.
Summary
If you know other useful programs for schoolchildren and students, then write about them in the comments and tell how and where they help you. And if you have used the applications described above, then tell me which are better, if there are any nuances, problems, or tips.