Without a doubt, there's an app for pretty much anything and everything nowadays. As you would expect, there is no shortage of apps dedicated to travellers looking to simplify their experiences and trips across the country or over the borders. Whether you are looking for the best travel guide for the USA, the cheapest hotel rooms or flights, or the most efficient compensation aids for delayed or cancelled flights, you can come across an app that can assist you on the spot, with just a few taps on the screen.
If you are an Apple user looking for the best travel apps worth installing on your device, check out our top recommendations.
LoungeBuddy: Stop Waiting Around In Horrible Airport Terminals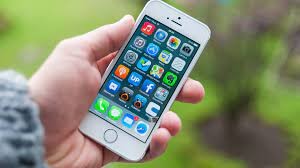 If you have spent quite some time waiting around in dirty airport terminals that looked like they've seen better days, sitting on a broken chair waiting to embark on a budget flight with the longest layover and the most terrible connections, you need a LoungeBuddy. This iOS app can help you say goodbye to the overly-priced Wi-Fi and disgusting food inside the airport and hello to a fancy lounge that will make at least part of your experience more bearable.
If you are like most people, you are dealing with the dilemma of aimlessly wandering around the airport, asking the random lounge personnel passing you by if they are willing to let you inside. For the most part, you are going to need to either be the owner of a ticket in business class or a lounge membership. With the LoungeBuddy app for iPhones, you can find out exactly which airport lounges you should be able to access at which airport in real-time. All you need to do is type in your current airline status, credit card, and lounge membership and wait for the app to provide you with all the necessary details. If you do not have any of the above, you could still find out which are the free airport lounges that you could still access or even buy a one-day pass for a lounge without any extra hassle.
The LoungeBuddy app is free and smooth to use and it should come in extremely handy for frequent travellers who are looking for more comfort and relaxation when having to wait for many long hours inside an airport.
AirHelp: Get Some Quick Help With Canceled Flights
Another problem that you may experience when flying very often is a cancelled or delayed flight that you may need compensation for. You may also come across the problem of not being allowed to board a place because of an overbooking issue. The AirHelp app will simplify the compensation process for you whether you are interested in tackling American or European regulations. Since less than one percent of all passengers who file for a delayed/cancelled flight compensation procedure actually manage to receive their money, installing an app that can simplify the procedure is a nice touch.
Have your exact flight information ready and use the app, while the AirHelp app handles the problem for you while being entitled to 25% of the airline's compensation payout, with you receiving the remainder of the amount. You will also receive a special referral bonus for any other passengers on the same flight as yours who may be interested in installing and using the same app.
Hostelworld: New Accommodation Is Just A Tap Away
The app is an excellent booking solution for iPhone users and it allows you to search for the best hostels in the area that you are interested in, read detailed descriptions and use cool filters while enjoying a fun user interface with an interactive map that can be projected in full-screen mode. This will allow you to figure out if the hostel you want to stay at is located nearby the travel checkpoints you will wish to reach with just a few taps. Remember to ship your luggage using an expert luggage delivery company so you can get rid of the extra hassle of having to travel with several bags on you.
Trail Wallet: Keep Track Of Your Travel Expenses
With the possibility of increased travel costs around the world, having an app that helps you track all your travel expenses and keep them in check seems essential. It allows you to easily organize all your expenses by month or specific trip, prepare daily budgets, add or subtract new expenses when necessary, and add bills and receipts via the Quick Add screen while on the go.
Choose your favourite travelling app or, why not, install a bunch and test them around to decide which of them can make your travelling smoother.