Gone are the days when we asked pedestrians and shopkeepers for directions. Today, the advancement of technology and smartphones has made access to any kind of information easier than ever.
Before you go out on the road, do you have a driving license? The driver theory test is the first part you will need to pass before your practical test. The aim of the test is to ensure that you know the rules in regard to driving. The g1 practice test Ontario can be of great help for passing the initial test.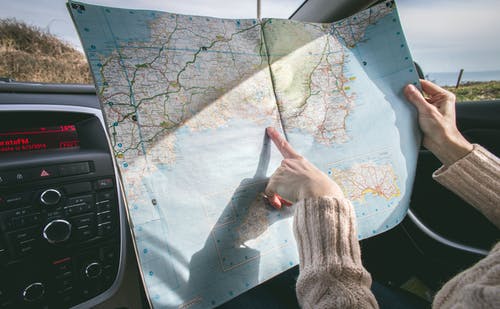 Even if you desire to travel to a place you've never been before, there are many GPS navigation apps to assist you. However, among the myriad of applications, knowing which one is worthy of installing on your smartphone might be pretty confusing.
Some apps even take unnecessary storage, consume extra battery, and worse; you might have to pay for service. On that account, today we discuss which app is best for driving directions. So, let us jump in.
Which is the best app for driving direction?
To select the best driving directions app, we must consider the requirements of all the users worldwide. For that purpose, we analyzed the functions of different navigation apps considering the following criteria
Good accessibility worldwide
Accurate direction
Route for variable transportation
Offline accessibility
Real-time traffic data utilization and so on.
Comparatively less storage
Less power consumption
Thus, based on the above criteria, we concluded Google Map is the best navigation app. Let's discuss why.
Google Maps:
Google Maps is the oldest and most used navigation app. It has the largest database and uses its information in the smartest way possible. There is no other app that comes close to Google Maps when reliability is at stake. We admit that some apps offer better specific functions tailored for a specific group of users. However, when it comes to overall functions, Google Maps is in a league of its own. Let us discuss some of its features.
Simplicity:
In simplicity, Google tops all other platforms. Its algorithm is designed to prevent the cluttering of the map. Unlike Waze, it filters out the features in the map as per the need to avoid the clutter of roadways and side features.
Worldwide accessibility:
Google Maps is supported by Apple and Android. But apps like 'Apple map' and other android based options are not supported in android devices and iOS platforms respectively. Thus, Google Maps has the largest consumer group worldwide. This allows it to collect data from its users across the world. As a result, it is reliable to use indifferently to our location and device manufacturer. Furthermore, It also provides real-time traffic data.
Routes available for various modes of transportation:
Google Maps is renowned to provide directions across multiple vehicles of transportations. In addition to the highways and airways, its powerful database also provides directions and routes for walking and cycling users.
Available offline:
Once the map is fully loaded, we can use the features to locate the destination even in offline mode. This feature is really important because many remote places around the world lack an internet connection. So, you wouldn't want your navigation app to go out of service as soon as the internet fails. However, remember to still turn on the GPS.
Hence, we along with millions of users worldwide think Google Maps is the best app for driving directions.