The majority of online bookmakers have a mobile app available to download for free from the app stores and even if they don't, it's more than likely that their website will be mobile responsive. Betting apps allow customers to access their accounts, place bets and much more from their mobile device which is perfect for when users are away from their home, on the move or simply, not near a PC.
However, not all bookmaker apps are the same. Some are slow to load, don't allow access to features such as live streaming, have no live chat option or are just designed poorly resulting in a less than satisfactory user experience.
We're going to take a look at what bookie apps provide to the user as well as some of the best betting apps that are currently available.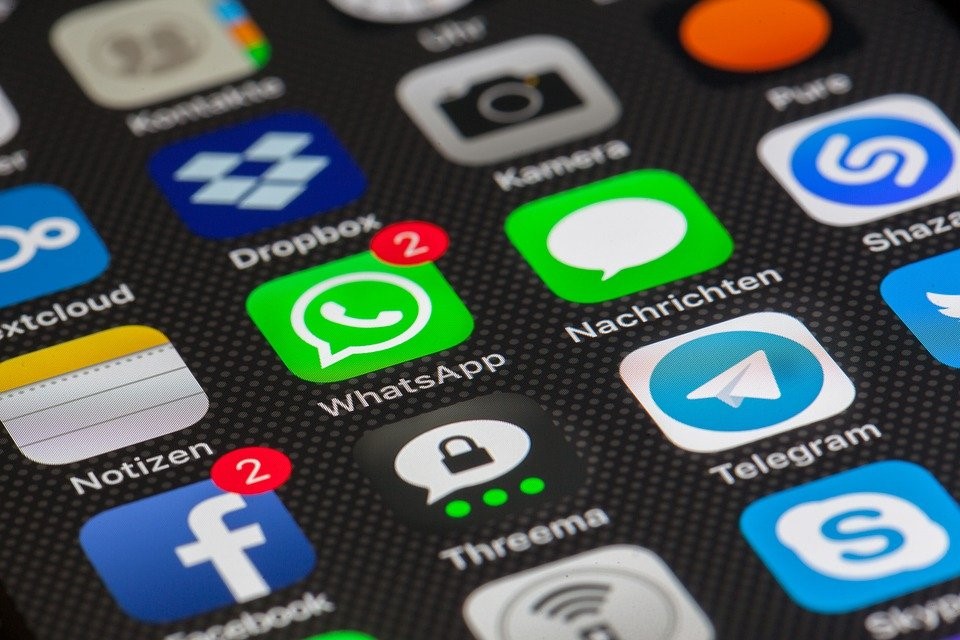 What To Look For In A Betting App
Pre-Match & In-Play Betting
The ability to place bets both pre-match and in-play on sporting events is available on all bookie websites and you should make sure that in-play betting, in particular, is available via the app. It may be that you're watching a football match live in the stadium or in the pub and if so, you'll most likely be betting in-play from your mobile phone using the app.
Cash Out
Cash out is a feature that is available with most bookies and when so, it's often available via their mobile apps. Some bookmaker apps have dedicated cash out buttons which is a nice feature to have as it allows you to view the cash out amounts quickly and end your bet early with the tap of the screen should you wish to do so.
Push Notifications
One of the main benefits of having a bookmakers app on your phone or tablet is that you are able to receive push notifications. Bookies run promotions on a regular basis and it's often hard to be aware of all of them simply by checking their website. However, many bookies send push notifications out to their app users to let them know when new offers have been released. They're a great way to never miss out on a good betting offer or important updates from the bookmaker.
Live Streaming
If you enjoy watching live sport through your bookmaker account, then it's worth making sure the feature is available via the app. Live streaming is an incredibly popular feature with bookies that offer it and allows customers to watch live sports via their mobile phones or tablets for free, whenever and wherever they are.
Customer Service
There may be a time that you need to get in touch with the support team at your bookie whether it be an issue with your account, a general question about a promotion or something else. If you are using the bookies app, it's useful if a live chat option is available through it. Live chat is often the quickest and easiest way to get in touch with the support team and is the preferred method of most customers.
Compatibility
If a betting site has an app, it's likely that it will be available across all devices. However, it's worth checking as some bookies only provide apps for certain platforms such as Android or iOS software. The best thing to do is to simply search the app store associated with your mobile device to ensure that there is one available.
Best Bookie Apps 2021
Now you know what to look for in a betting app, let's take a look at some of the best ones on the market today.
Bet365
Bet365 is one of the worlds largest betting operators with over 50 million customers worldwide. They are known for excelling in several areas such as competitive odds, their live streaming service, generous betting offers and excellent customer support. They also have a first-class mobile app that is available to download for free from the app stores and provides access to all betting features that are available via the Bet365 website.
Paddy Power
Paddy Power is Ireland's biggest bookmaker and an extremely popular bookie in the UK and across Europe. Paddy has a great website that is extremely user-friendly and they have a mobile app to match. Using the Paddy Power app, customers can bet on live events, cash out their bets, stream live sports and much more.
Betfair Sportsbook
Betfair is owned by the same company as Paddy Power and although their apps don't show many similarities, they are equally as good.
Betfair have dedicated apps for each of the products such as their sportsbook, betting exchange, online casino, bingo rooms and poker site. Betfair app users can access all of Betfair's features such as betting offers, cash out, price boosts, live streaming and much more.