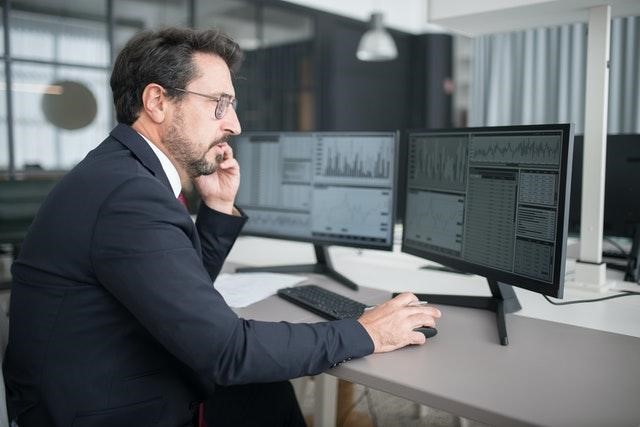 Retail forex traders have an advantage for tapping into technology to make trading easier, more predictive, and time-saving. They can use an MT4 platform to trade in real-time, get technical analysis and adjust their orders. Technological advances like Expert Advisor and Forex trading robots enhance trading in many ways.
The Expert Advisor helps traders know when to trade and when to not to trade using market predictions while forex robots help with automatic trading. The two tools execute their functions on the MT4 platform. Using free forex robots on the MT4 platform has many advantages.
Types of forex robots
A forex robot uses an automated application to study the market and carry out forex trades automatically. It relies on a set of rules that are predetermined during installation. Many companies in the financial field today are using forex robots to do forex trading. By choosing a free Forex robot for MT4 with the best trading features, individual traders and companies can benefit more from accurate automatic trading.
The reason why most popular forex robots are created to operate on an MT4 platform is because the platform is widely recognized as user-friendly to both new and experienced traders. MT4 is an easily customizable and flexible platform. The main types of forex robots that work perfectly on MT4 are signal-based and automated trading robots.
A signal-based forex trading platform uses algorithms to predict the market and alert the trader on the best time to start their trading session. It also predicts the best lot size to take and best place to get profits or stop-loss orders and many more.
In other words, this robot does not execute a trade unless it's permitted to do so by the trader. If the trader is satisfied with the signal warning, they give the robot a go-ahead with the trade.
An automated forex trading robot does not ask for permission from the trader to execute trades. Instead, it uses its predetermined settings to study the market and trade without further help from the trader.
If a trader wants to immerse themselves into a consistent forex trading practice for a longer time, they can ask an experienced programmer to help them program their forex robot. However, an easier and less tedious way of making smart trading is to choose a free forex trading robot.
Benefits of trading with a free forex robot
The free forex trading robot is professionally programmed to work on an MT4 platform through automatic or signal-based trading. Because their levels of accuracy are high, traders using a free robot enjoy many benefits.
Free robots are programmed to work nonstop: A human trader has many drawbacks because they can get interrupted during a trading session by many things. By the time they return to the system, they might lose several chances for profits. A forex robot cannot get interrupted and it continues trading until the trader decides to stop it.
Simultaneous trading: A human trader can only trade with a limited number of trades but a robot can use various financial instruments to execute simultaneous trades.
Errors are minimized to the maximum: As the common saying that human is to error, robots will rarely make a trading error if they are professionally programmed. Instead of programming the robot themselves, traders should let qualified MQL programmers set the robot's trading parameters.
Robots have no emotions: People can be overtaken by emotions in a trading session and make inaccurate decisions. A robot has no human feelings and will only make decisions according to the way it's programmed.
Robots use AI: Artificial intelligence enables machines to carry out tasks based on human intelligence processes. Although human beings are intelligent beings, they also have many shortcomings that affect their work.
They have emotions, social life concerns, and challenges of life. A robot will use programmed intelligence but it will not be affected by the surroundings like humans. Its level of execution is superb.
Conclusion
Robots use pre-programmed features when trading but they can be limited in trading accuracy if they are not programmed properly. A trader should let a professional programmer program the robot to lower the risks of losses. There are many types of free forex robots in the market and their functionalities may differ depending on their developers. Robots use AI to make super-accurate trading and reliable market predictions.