The following is an interview with Jerry Croft, President of Cooking and Digital Media at Publications International, Ltd.
Tell us a little bit about Publications International, Ltd.
Publications International, Ltd. (PIL) was founded in 1964 by Louis Weber, our CEO, with the launch of Consumer Guide. As PIL was publishing Consumer Guide, many of the appliance manufacturers that were being reviewed asked us to provide recipes for their devices. From this, the Cooking Division was born. Today, PIL sells more than 8 million cookbooks each year and more than 3 million recipe magazines. PIL publishes books and magazines for virtually every major Consumer Packaged Goods company, including Kraft, Hershey's, Campbell's, Coca-Cola, Nestlé, Crock-Pot, KitchenAid, and more.
How did you get into the business of developing iPad®/iPhone® apps?
For a number of years, we have been involved behind the scenes as the content provider for various kitchen hardware devices in development. In 2010, we decided that we would build our own digital device for the kitchen — in fact, we were about to build a prototype when Apple released the iPad. This allowed us to launch our application, which was going to be on the device, on the iPad instead.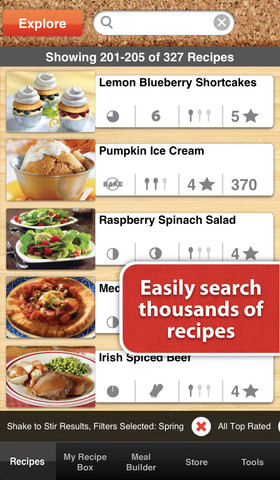 What were the major challenges when beginning development on iCookbook™?
For us, it was learning a new paradigm. PIL is a proven expert in printed books and magazines, and we needed to achieve the same high level of excellence in the digital space. Given the awards and great reviews, I am pleased to say our staff has done a great job making the shift to digital.
Tell us a little bit about the thought process behind implementing voice commands into the app?
When we first started the process, we decided to start in the kitchen and work our way out to the app. We brought all of PIL's cooking experts into a room and asked them to identify what they would want from a digital kitchen device defined as follows: 1. Must have no matter what, 2. Would be nice to have based on the cost and 3. No limits, what would be really cool even if current technology wasn't available to support it. Voice Command came from this effort, as did our Prepare function and the ability to add Notes to each recipe, to name just a few of the features of iCookbook™.
Can you share more details about the process behind how the team selects a recipe to be included in
iCookbook™ launched with 2,051 recipes. We arrived at this number by identifying what consumers were looking for and supplying enough recipes to satisfy any search [identifying all of the search filters we felt were critical to a great app and worked back from there]. Identifying recipes for each product and occasion is what PIL's editors have been doing for years. They understand how people cook and what recipes use ingredients that are readily available across America.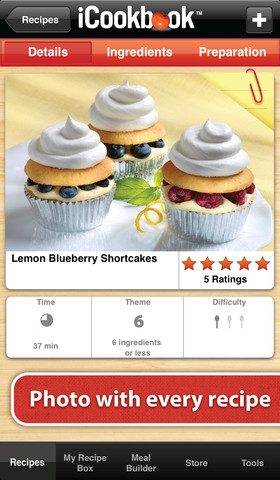 How do you come up with the categories/recipes for the in-app purchases?
Our editors follow trends in cooking, and we also use the knowledge we have from the sale of books and magazines. Add to that a dialog with end users, and you have the formula.
What are some features that you are looking to add in the near future?
Wow, that's a tough question. If there is one thing we have learned, it's that we need to listen to our users, understand the technology, and be able to react quickly. We are looking out on the horizon and considering many new additions, as well as considering an app that has more built-in flexibility based on the user. Stay tuned.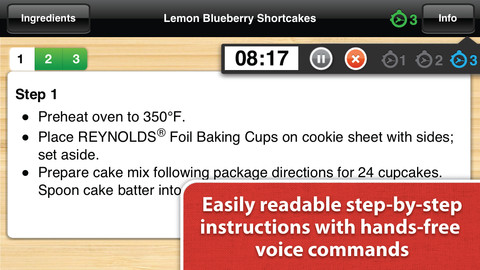 What is the thought process behind adding other cookig content to iCookbook™?
This has always been part of our plan. We publish cookbooks and magazines for most major food companies and appliance manufacturers, so it was a natural extension to provide a digital delivery as well.
Other than your own apps, what is your favorite app?
United Airlines—I fly a lot.