The following interview is with the VP of Product for Spotsetter Fred Jabbour.
Tell us a little bit about your company
Spotsetter takes a social angle to solving the local search problem. Our iPhone app shows you the most useful recommendations from your friends based on what they've shared at different places across your social networks – Facebook, Twitter, Instagram, and Foursquare. It also pulls data from top review sites such as Zagat, 7x7, Yelp and many more. This can be helpful in areas your friends haven't explored or to supplement your social recommendations.
How did you get into the business of developing iPad/iPhone apps?
We felt that mobile was the ideal use case for local search. Focusing our efforts on one platform would allow us to build the best experience and iterate quickly on user feedback.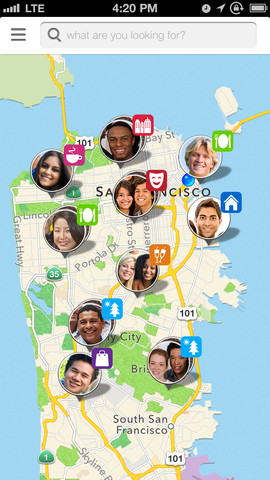 What makes your Spotsetter app stand out from similar apps?
There are a couple companies looking at social and local search, but from slightly different angles than we are. Facebook's graph search does an amazing job of helping you find friends with specific interests. Google Maps is top notch when it comes to finding public information about venues. Spotsetter excels at finding the best places based on personalized social content. We take the unique angle of using social to personalize recommendations on top of rich public info.
What inspired you to create an app like Spotsetter?
The idea for Spotsetter was born from the founders' repeated run-in with "where to go for X?" They looked to their social networks for the answer, but no solution existed to make meaning of the vast social content out there.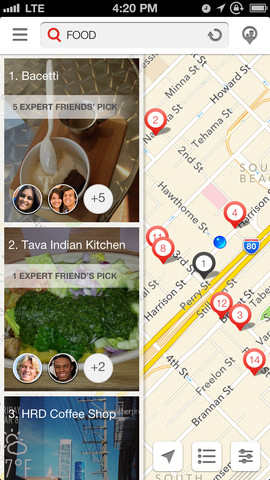 What, if any, challenges did you face along the way during the creation of this app?
At its core, Spotsetter is a technology company tackling Big Data challenges. Each user's experience is personalized based on their social data, and that user's social data can be huge, especially across multiple networks. Some of these challenges include:
Processing, indexing, and categorization of data

Separating signal from noise of social posts

Determining users' expertise based on where they've been and what they've said

Mapping social and publicly curated content to location

Resolving venues across social networks
Solving these problems in the context of a real-time, mobile experience is a massive challenge.
What's the one feature that you feel makes Spotsetter a 5 star app?
Our Expertise feature brings tremendous personalized value to local search. Our ranking algorithm is able to determine who among your friends are experts in particular areas like coffee, shopping, or sushi. It suggests to you these friends as experts in those categories, and you can tag them if you agree.
So when you're looking for places in those areas, their recs are highlighted. The app re-ranks your results after each expertise tagging, so you can affect your search experience and see the results immediately. There's no need to wait for changes to happen in the background.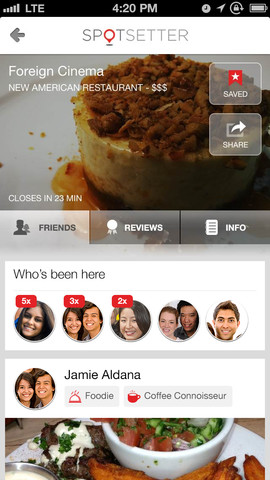 Have you discovered that any of your friends have a bad taste in restaurants or other places?
I've definitely learned new things about some of my friends, mainly positive though. I've been pleasantly surprised by how many of my self-proclaimed "anti-social" friends have geo-tagged activities. In some cases, they've checked into a really fancy restaurant or posted a photo at one of their favorite wineries. In other cases, one of their friends tagged them at a venue. The data accumulates over time, so when you can capture all of that it results in a pretty interesting experience.
What's some of the general feedback you have received from users?
Our users love the social nature of the app. Users tend to spend time engaging with the photos their friends took at various locations. We've tailored the app to surface visual content as early and as frequently in the experience as possible.
The Expertise tagging experience has also received some really nice praise from our early adopters. I think there's an empowering (and addictive) element to telling the system who of your friends is good at what.
Can you share any details on potential future features or updates?
We plan to begin development for Android and other platforms later this year.
Other than your own apps, what is your favorite app?