With the rising popularity of apps and smartphones as the go-to solution for most things in consumers' lives, developing your own app naturally has great appeal and potential. Developing your own app would certainly be relevant in today's market, meaning it could be a very enjoyable and lucrative venture. Whether you're a creative entrepreneur who likes the idea of exploring their own app options or if you've got a specific app idea in mind, the following advice can help you achieve your app goals!
You're going to have your own personal reasons for wanting to create an app. However, in order to make sure that your venture is successful, it needs to align accordingly with your goals. So, take the time to think clearly about what you're trying to achieve with your app. Ask yourself:
Do I want to make money from my app?
If so, how are you going to make money? Will your app be free, or will it be a paid download? Will it have in-app purchases?
Will your app support another aspect of your life, such as promotion for a business venture or a personal venture?
What features will your app have?
There are two main marketplaces you're going to want to consider for your app: Android and iOS. Of course, you always have the option to make your app available on both, so this is something you will need to consider. You then need to think about the type of consumers you will be targeting for your app, and you can then conduct market research into the right target market.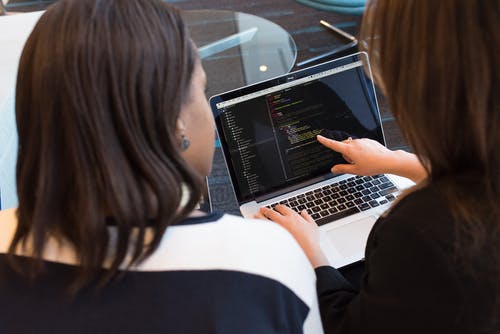 Once you have a set idea and market in mind, you can then research this further. You need to thoroughly check out the competition and see what apps are already on the market that are similar or offering the same. You can then work out a strategy to make your app do better and stand out within the market. Remember, app development is going to be a demanding time. Don't let yourself become overworked and exhausted and remember to take breaks! Explore something fun, like online games with Maple Online Casino or spending time with friends (and not talking about your app!).
Your storyboard is the prime opportunity to lay out your app, step by step, to better understand its function for your users and how it's going to look. Your app needs to have a logical flow and be easily understood. There is specific software available, such as app builders, that will help you to create a logical storyboard.
Do a Trial Run and Collect Relevant Feedback
The best way to get honest feedback that won't harm your chances on the market is to test your app with friends and family first. This means you will be less easily judged, while still gaining constructive feedback on your app. You need to make sure your loved ones are testing for everything, not just the content of the app, but overall functionality and usability. Be sure that the people you choose aren't afraid to tell you what they really think!
Using these steps, you'll be able to develop an exciting new app in no time!