If you're young, free, and single, what are your favoured haunts when it comes to seeking prospective partners? If you used to love hanging out in singles bars or nightclubs, perhaps the 2020 lockdown has made digital dating a more attractive proposition? Increasing numbers of millennials are signing up to dating apps, drawn to the convenience of flirting via their smart devices. There are many apps out there, so to make it easier to choose the most appropriate one, Singles-Kontakt dating review platform recommended their top five.
Match
Match is an excellent app for anyone who is searching for longer-term relationships. The fact that it has been matching singles for the best part of 20 years is an indication that it must be doing something right! Free to download, this outlet now has more than 8 million premium members across the globe, with a male to female ratio of 45 to 55%. Most of the users are searching for committed relationships, and the age demographic is widespread. With quick, straightforward registration, and easy-to-complete profiles, this app is recommended for newbies and seasoned online daters alike.
Coffee Meets Bagel
In an already crowded marketplace, Coffee Meet Bagel is a refreshingly unique dating app. Because this outlet limits the number of members you can like to only five per day, users are encouraged to be so much more focused. This is an obvious attempt to by-pass the so-called 'swipe fatigue' that can sometimes be raised as a gripe by those Tinder customers who find themselves overly tempted to keep swiping. CoffeeMeetsBagels marks a welcome return to reviewing the entire profile of a potential love interest, not just liking or dismissing based on a superficial appraisal of a picture.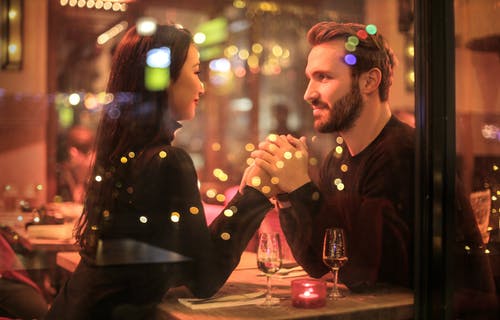 Bumble
Bumble is a dating app geared towards making users feel comfortable and relaxed. There's a definite positive and uplifting vibe about it, and its central premise of giving females the upper hand is a first in digital matching. This is especially attractive for newbies – if you have safety concerns about interacting with people you don't know, or feel you'd rather take the initiative and make the first move, rather than allowing the single guy to dictate how your relationship is going to pan out, then this is an app worth consideration.
SteamySnaps
One aspect of online dating that the younger generation has fixated on is the ability to find matches from a variety of social and cultural backgrounds. With international travel coming down in price, and people being introduced to foreign students at college, an service that can introduce singles from far-flung locations is always going to be arresting. SteamySnaps is another cleanly-designed app, with a user-friendly interface, and easy registration. You'll certainly find local matches, but if you want to cast your net further, can launch straight into your quest by checking out the links at the foot of the home page. You'll find singles from Luxembourg, the USA, Eastern Europe, or Scandinavia.
eHarmony
There's a myth floating around amongst older people that millennials only use online dating for quick fixes. eHarmony proves how misleading stereotypes can be. This is a relatively low-cost app, making it attractive to many younger singles, but it is also geared towards serious relationships. Attracting users who are mainly well-educated, it is especially focused on matching according to compatibility for meaningful relationships. Another bonus about this app is its extreme popularity – you'll find members from 200 countries, totaling some 60 million. That's a considerable pool of potential talent!