As online gambling continues to gain prominence, it is only natural that mobile apps become just as popular. Real money gambling has come a long way in the past decade with products getting more creative, operators providing better offerings and casinos becoming more immersive. Technology has fueled most of the advancements in the industry. With mobile usage increasing to dramatic numbers, it was only a matter of time before gambling operators leveraged this market. The convenience of hand-held devices is part of what drives the demand for gambling apps. With downloadable apps, users can access online gaming solutions from anywhere.
Mobile apps account for over half of the traffic at online gambling websites. With most internet users accessing sites via mobile, the prominence of gambling apps is expected. However, they are not without their challenges. Regulation has been one of the biggest obstacles to developing and publishing gaming apps. Some regions like the UK have well-structured gambling laws that have facilitated the growth of mobile gaming. Other regions like the US are still working on legalising online gambling. Nonetheless, gamblers in areas where gambling is legal can access a host of mobile gambling apps that are developed for different types of users. Here, gamblers can find out about the most common offerings.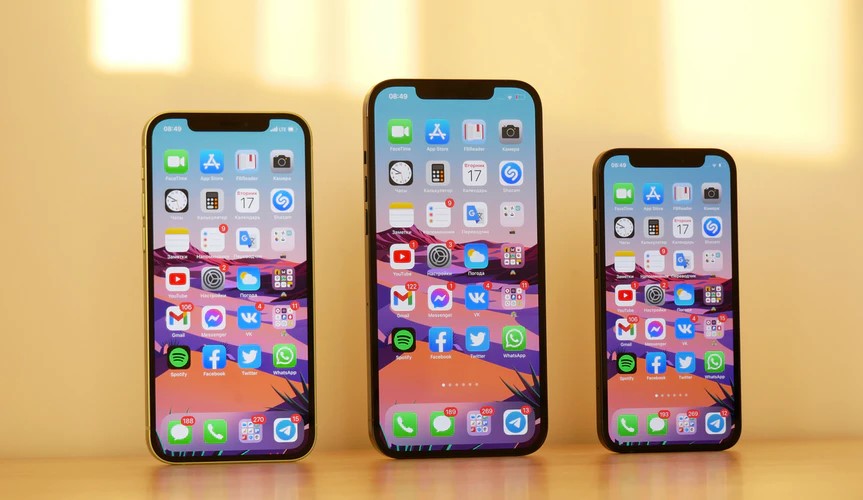 Real Money vs Free Apps
One decision to make when getting gambling apps is whether you prefer to play for free or real money. If you intend to wager on different products with cash so that you can earn actual winnings, then you should look at real-money apps. The apps are developed for specific operators. For example, if you look at the Lucky Days review, you can see that it provides mobile gambling solutions. A real-money app has payment methods that customers can use to deposit their bankrolls and withdraw winnings. You can expect excellent security on such apps to protect the sensitive information that users transmit. The platforms also have bonuses and promotions to encourage customers to keep spending money.
Free apps are exactly that - platforms where users can play for free. Some operators give gamblers the chance to try their products by allowing them to bet for free first. With freeplay, apps provide demo versions that have all the features of the real thing but don't require real money to access. By using play money, users can gamble to their fill. Unfortunately, you can't win money when playing demos. Other developers also create free apps where players can wager using bonuses and other offers such as free spins. These platforms might provide some sort of compensation, but not the same as with real-money apps. Free gambling apps are ideal for beginners who are still learning how to wager on certain products. They are also suitable for testing new releases before playing for real money. Note that both real-money and free apps are available to download without payment.
iOS vs Android Apps
Android and iOS are the main operating systems for mobile devices, with a combined market share of over 90%. Therefore, when gambling operators create mobile apps, they have to consider the two platforms. Not so long ago, gambling apps were completely banned from the Apple and Google app stores. Operators then adapted HTML5 games that gamblers could access on mobile-optimised websites easily. However, as mobile gambling continued to attract more users, App Store and Google Play Store loosened their regulations, allowing developers to publish gambling apps. Google still has stricter rules than Apple, though. It's why you will find iOS gaming apps are readily available for download from the App Store while the Play Store has a handful of Android options. The workaround that operators provide is to supply apk files that let users install Android apps manually. So, when searching for an Android gambling app, check for links on the operator's official website.
Online Gaming Apps
Casino apps are the most popular, with a majority of gambling sites providing Android and iOS download alternatives. The platforms give players access to various games, including slots, blackjack and roulette. Due to the limited storage, a casino app will have fewer products than a desktop casino. Besides that, players can expect to find everything else that makes casino gaming worthwhile. You can deposit, withdraw, earn comp points and contact customer support, among others. Some operators also include live casinos on mobile, allowing users to play with human dealers straight from their smartphones or tablets.
Sports Betting Apps
Bookmakers create apps where bettors can bet on a myriad of sports markets. Modern betting apps not only facilitate fast betting but also come packed with different features. Live betting and live streaming are some of the offerings that punters enjoy on sportsbook apps. Thanks to sophisticated software, these apps let punters track their wagers easily.
Racebook Apps
Some bookmakers have separate apps for horse racing. With racebook apps, punters can wager on different tracks from all over the world. The number of tracks varies from one platform to the next. Most apps also provide live betting and live streaming options. Bettors get to wager on various horse races from the Kentucky Derby to the Cheltenham Festival.
Poker Apps
Poker enthusiasts can download exclusive poker apps where they can play everything from cash games to online tournaments. Whether you prefer betting against other players or the casino, you can easily find suitable poker variants.
Mobile gambling reached new heights in 2020 with the pandemic forcing most people to settle for online entertainment. The trend is expected to continue in 2021 and beyond as gamblers capitalise on the benefits of betting on mobile.